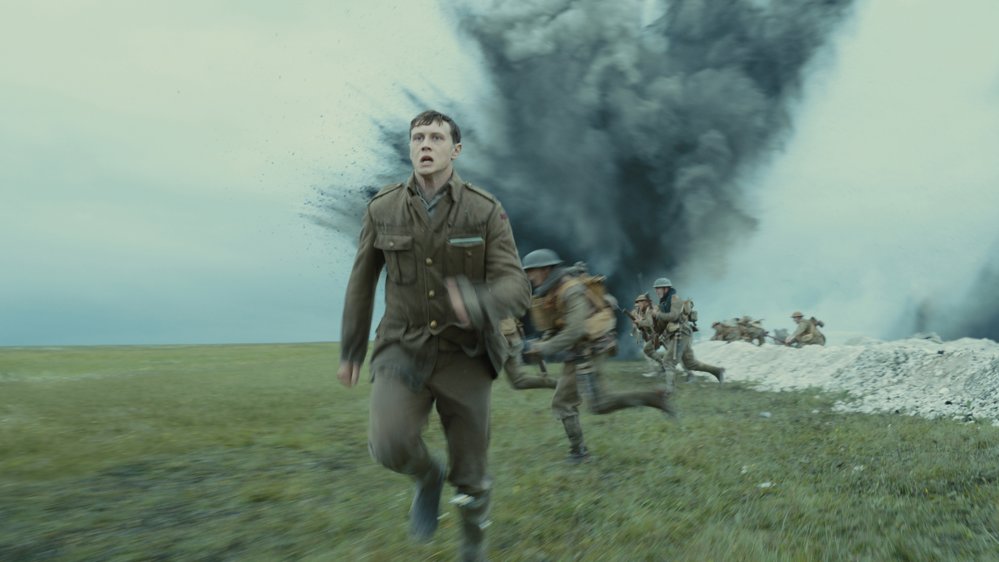 1917
Included with a subscription to:
MOVIES + HBO

(EN)

SUPER ÉCRAN

(FR)
At the height of the First World War, two young British soldiers, Schofield (George MacKay) and Blake (Dean-Charles Chapman) are given a seemingly impossible mission. In a race against time, they must cross enemy territory and deliver a message that will stop a deadly attack on hundreds of soldiers—Blake's own brother among them.
Drama, History, War
Languages
English (Original), French
Maturity Rating
14+ Violence, Language, Mature Themes
QC: 13+ Violence, Langage vulgaire, Thèmes pour adultes
Director

Producers

Sam Mendes
Pippa Harris
Jayne-Ann Tenggren
Callum McDougall
Brian Oliver
Jeb Brody
Oleg Petrov
Ignacio Salazar-Simpson
Ricardo Marco Budé

Cast

George MacKay
Dean-Charles Chapman
Mark Strong
Andrew Scott
Richard Madden
Claire Duburcq
Colin Firth
Benedict Cumberbatch
Daniel Mays
Adrian Scarborough
Jamie Parker
Nabhaan Rizwan
Pip Carter
Andy Apollo
Paul Tinto
Josef Davies
Billy Postlethwaite

Writers

Sam Mendes
Krysty Wilson-Cairns
More
Features
1917
April 6th, 1917. Two soldiers race against time to deliver a message that will stop 1,600 men from walking straight into a deadly trap.
1h 58m 57s