3:10 to Yuma
Included with a subscription to:
Outlaw Ben Wade (Russell Crowe) terrorizes 1800s Arizona, especially the Southern Railroad, until he is finally captured. Wade must be brought to trial, so Dan Evans (Christian Bale), the owner of a drought-stricken ranch, volunteers to escort him to the train. Along the trail, a grudging respect forms between the men, but danger looms at every turn, and the criminal's men are in pursuit.
Western, Drama, Action
Maturity Rating
14+ Violence, Language, Mature Themes
QC: 13+ Violence, Langage vulgaire, Thèmes pour adultes
Director

Cast

Russell Crowe
Christian Bale
Ben Foster
Dallas Roberts
Ben Foster
Peter Fonda
Vinessa Shaw
Alan Tudyk
Luce Rains
Gretchen Mol
More
Features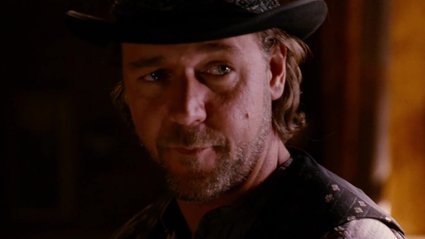 3:10 to Yuma
A small-time rancher agrees to hold a captured outlaw who's awaiting a train to go to court in Yuma.
2h 2m 24s