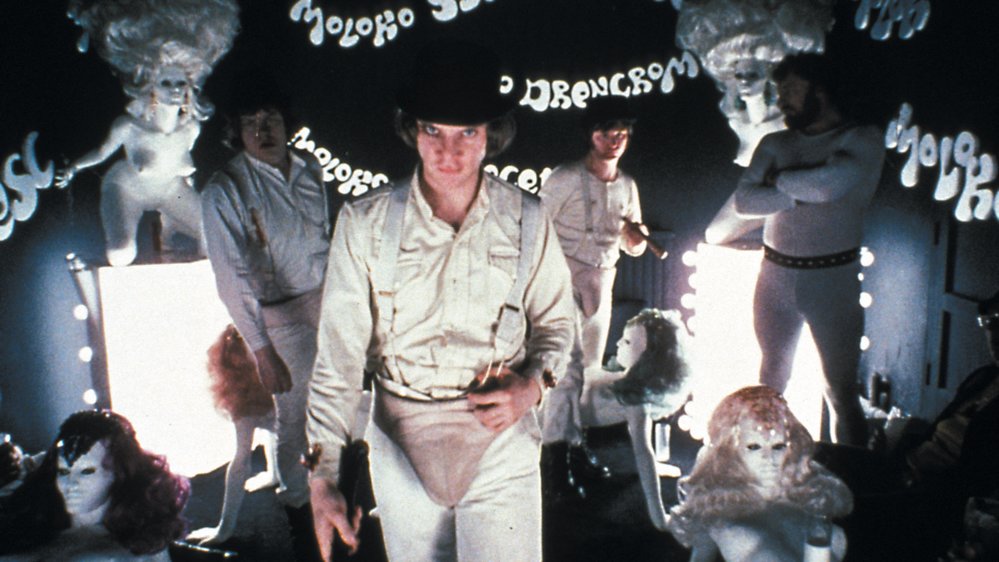 A Clockwork Orange
1971
18+, V, L, S, N, M
QC: 16+
Included with a subscription to:
In an England of the future, Alex (Malcolm McDowell) and his "Droogs" spend their nights getting high at the Korova Milkbar before embarking on "a little of the old ultraviolence," while jauntily warbling "Singin' in the Rain." After he's jailed for bludgeoning the Cat Lady to death, Alex submits to behavior modification technique to earn his freedom; he's conditioned to abhor violence. Returned to the world defenseless, Alex becomes the victim of his prior victims.
Drama
Maturity Rating
18+ Violence, Language, Sex, Nudity, Mature Themes
QC: 16+ Violence, Langage vulgaire, Sexualité, Nudité, Thèmes pour adultes
Director

Cast

Malcolm McDowell
Patrick Magee
Michael Bates
Warren Clarke
Adrienne Corri
Carl Duering
Clive Francis
Aubrey Morris
Godfrey Quigley
Sheila Raynor
More
Features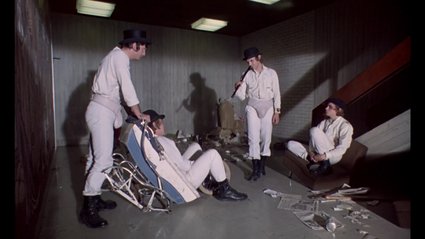 A Clockwork Orange
A teen is sent to prison and agrees to aversion therapy in order to shorten his sentence.
2h 16m 33s