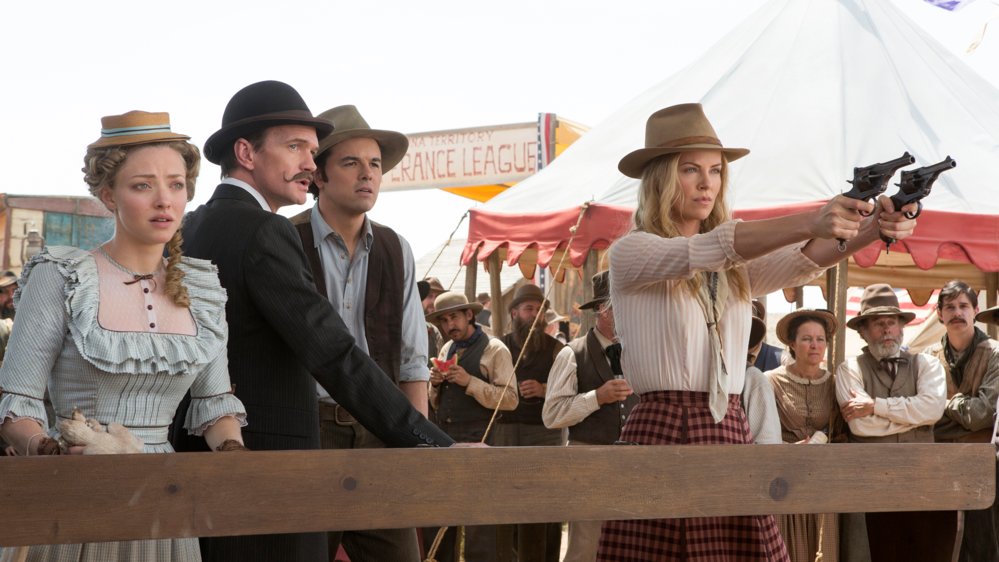 A Million Ways to Die in the West
Included with a subscription to:
Mild-mannered sheep farmer Albert Stark (Seth MacFarlane) feels certain that the Western frontier is trying to kill him, then he loses his girlfriend, Louise (Amanda Seyfried), to the town's most successful businessman. However, a beautiful, pistol-packing woman named Anna (Charlize Theron) rides into town and helps Albert find his inner courage. Then Stark must put his newfound bravery to the test when Anna's outlaw husband arrives with plans to plant him in an unmarked grave.
Comedy, Western
Maturity Rating
14+ Violence, Language, Mature Themes
QC: 13+ Violence, Langage vulgaire, Thèmes pour adultes
Director

Cast

Seth MacFarlane
Charlize Theron
Amanda Seyfried
Liam Neeson
Giovanni Ribisi
Neil Patrick Harris
Sarah Silverman
Christopher Hagen
Wes Studi
Matt Clark
More
Features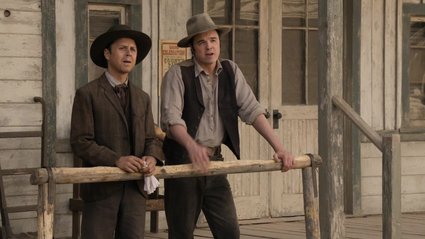 A Million Ways to Die in the West
A Million Ways to Die in the West
A woman in town grabs the attention of a rather lonely Albert who must put his courage to the test against her gunslinger husband.
1h 55m 54s