A Time to Kill
1996
14+, V, L, S, N, M
QC: 13+
Included with a subscription to:
Carl Lee Hailey (Samuel L. Jackson) is a heartbroken black father who avenges his daughter's brutal rape by shooting the bigoted men responsible for the crime as they are on their way to trial. He turns to Jake Brigance (Matthew McConaughey), an untested lawyer, to defend him. Brigance struggles to believe that he can get Hailey acquitted in this small, segregated Southern town, given Hailey's race and the deliberate nature of his crimes, but Carl has unshakable faith in him.
Drama, Crime
Maturity Rating
14+ Violence, Language, Sex, Nudity, Mature Themes
QC: 13+ Violence, Langage vulgaire, Sexualité, Nudité, Thèmes pour adultes
Director

Cast

Matthew McConaughey
Sandra Bullock
Samuel L. Jackson
Kevin Spacey
Oliver Platt
Kiefer Sutherland
Donald Sutherland
Charles S. Dutton
Brenda Fricker
Patrick McGoohan
More
Features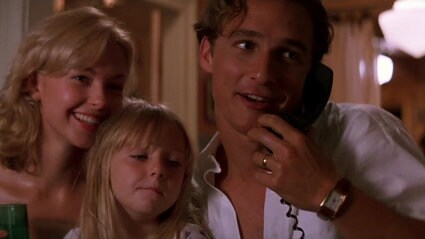 A Time to Kill
A lawyer defends a man accused of killing two men who raped his 10-year-old daughter.
2h 29m 26s