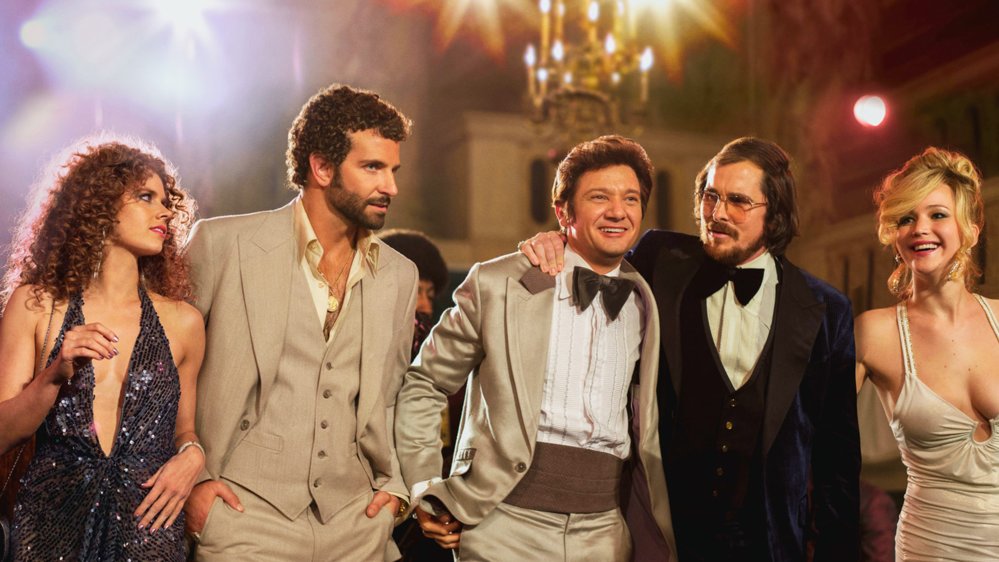 American Hustle
Included with a subscription to:
Irving Rosenfeld (Christian Bale) dabbles in forgery and loan-sharking, but when he falls for fellow grifter Sydney Prosser (Amy Adams), things change in a big way. Caught red-handed by FBI agent Richie DiMaso (Bradley Cooper), Irv and Sydney are forced to work under cover as part of DiMaso's sting operation to nail a New Jersey mayor (Jeremy Renner). Meanwhile, Irv's jealous wife (Jennifer Lawrence) may be the one to bring everyone's world crashing down. Based on the 1970s Abscam case.
Crime, Drama
Maturity Rating
14+ Violence, Language, Mature Themes
QC: 13+ Violence, Langage vulgaire, Thèmes pour adultes
Director

Producers

David O. Russell
Charles Roven
Richard Suckle
Megan Ellison
Jonathan Gordon
Matthew Budman
Bradley Cooper
Eric Warren Singer
George Parra

Cast

Christian Bale
Bradley Cooper
Jeremy Renner
Amy Adams
Jennifer Lawrence
Louis C.K.
Jack Huston
Michael Peña
Shea Whigham
Alessandro Nivola
Elisabeth Rohm
Paul Herman
Said Taghmaoui
Matthew Russell
Thomas Matthews
Adrian Martinez
Anthony Zerbe
Colleen Camp
Robert De Niro

Writers

David O. Russell
Eric Warren Singer
More
Features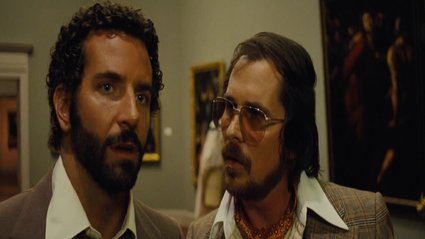 American Hustle
A con man along with his partner is forced to work for a wild FBI. Agent, who pushes them into a world of Jersey powerbrokers and the Mafia.
2h 18m 1s