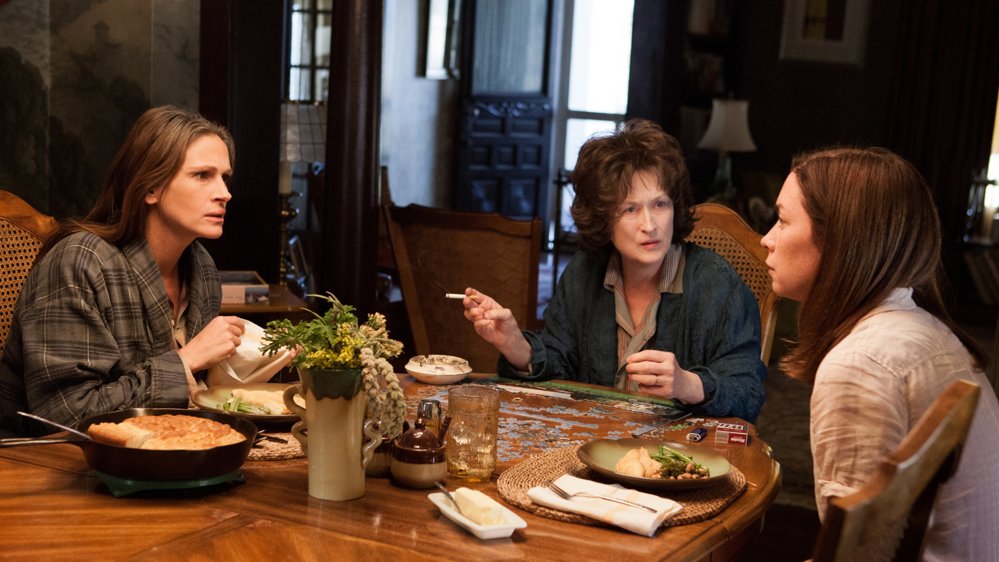 August: Osage County
Included with a subscription to:
The death and funeral of their father brings three sisters to the home of their mother, Violet (Meryl Streep), an acid-tongued, pill-popping cancer patient. Daughters Barbara (Julia Roberts), Karen (Juliette Lewis) and Ivy (Julianne Nicholson) -- along with their significant others and various other kin -- take the full brunt of their dysfunctional matriarch's venom, for Violet tells every one of them exactly what she thinks of them. Based on the play by Tracy Letts.
Comedy, Drama
Maturity Rating
14+ Language, Mature Themes
QC: 13+ Langage vulgaire, Thèmes pour adultes
Director

Producers

John Wells
Steve Traxler
Jean Doumanian
George Clooney
Grant Heslov
Jeffrey Richards
Jerry Frankel
Ron Burkle
Claire Rudnick Polstein
Celia Costas
Bob Weinstein
Harvey Weinstein

Cast

Meryl Streep
Julia Roberts
Ewan McGregor
Chris Cooper
Abigail Breslin
Benedict Cumberbatch
Juliette Lewis
Margo Martindale
Dermot Mulroney
Julianne Nicholson
Sam Shepard
Misty Upham

Writers
More
Features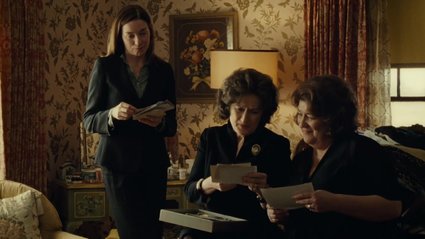 August: Osage County
A look at the lives of the women of the Weston family, whose paths have diverged until a family crisis brings them back together.
2h 1m 10s