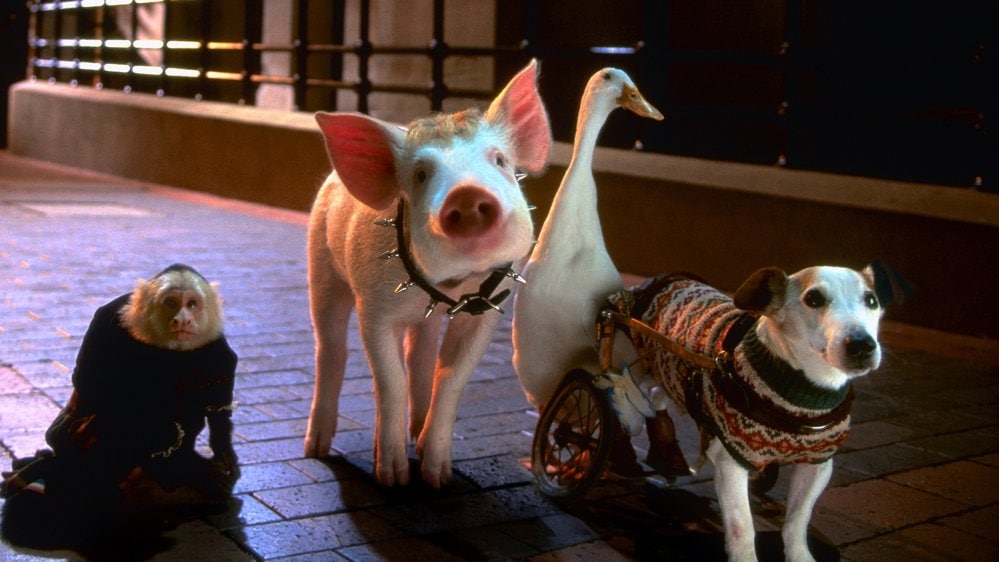 Babe: Pig in the City
Included with a subscription to:
When Babe accidentally puts farmer Hoggett (James Cromwell) in traction, the debtors come looking for their payments. In order to pay their debt, Mrs. Hoggett (Magda Szubanski) sends Babe off across the ocean to the city to demonstrate his talents as a sheep herder. Along with his friends, Babe meets a lot of new friends and gets into new adventures.
Adventure, Family, Kids
Director

Cast

Magda Szubanski
James Cromwell
Steven Wright
Mickey Rooney
Mary Stein
Elizabeth Daily
Glenne Headly
James Cosmo
Nathan Kress
Stanley Ralph Ross
More
Features
Babe: Pig in the City
Mrs. Hoggett travels with Babe to the city, to win money at the state fair.
1h 35m 42s