Backstabbing for Beginners
Included with a subscription to:
AVAILABLE UNTIL JUNE 12. Michael, a young United Nations employee, travels to Iraq with his mentor, who wants to show him how successful the UN's Oil-for-Food Program has been. When Michael gets a deeper look at the organization, he unveils a corruption conspiracy in which officials -- both inside and outside of the UN -- are skimming billions off the top of the aid meant for the Iraqi people.
Thriller, Drama
Maturity Rating
14+ Violence, Language, Mature Themes
QC: 13+ Violence, Langage vulgaire, Thèmes pour adultes
Director

Cast

Theo James
Ben Kingsley
Jacqueline Bisset
Rossif Sutherland
Rachel Wilson
Brian Markinson
Daniela Lavender
Aidan Devine
Peshang Rad
Shauna MacDonald
More
Features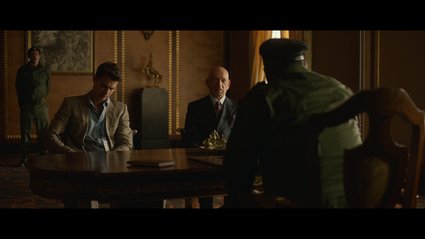 Backstabbing for Beginners
Backstabbing for Beginners
A young program coordinator at the United Nations stumbles upon a conspiracy involving Iraq's oil reserves.
1h 47m 58s