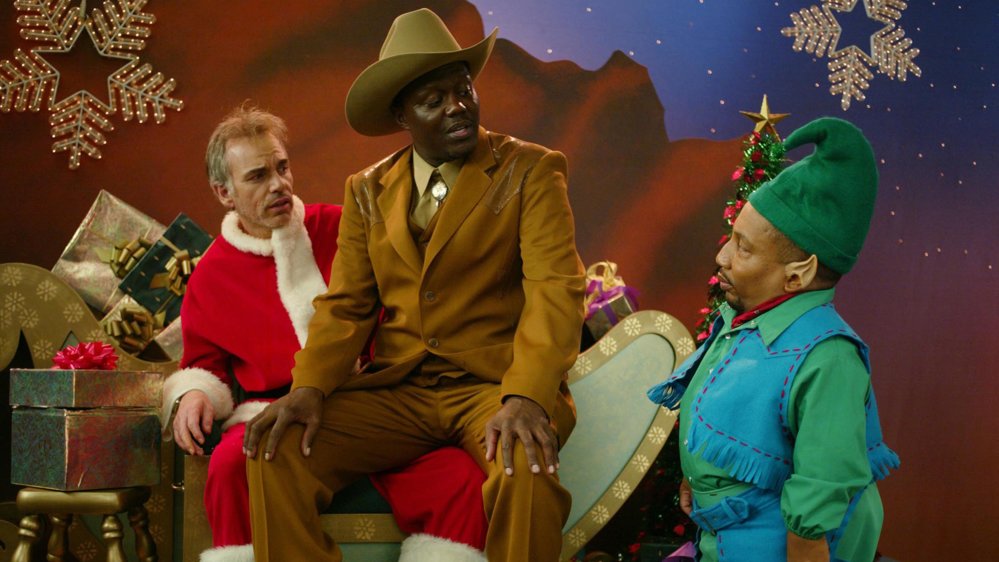 Bad Santa
Included with a subscription to:
In this dark comedy, the crotchety Willie T. Stokes (Billy Bob Thornton) and his partner (Tony Cox) reunite once a year for a holiday con. Posing as a mall Santa and his elf, they rip off shopping outlets on Christmas Eve. This year, however, Willie is falling apart. He's depressed and alcoholic, and his erratic behavior draws the suspicion of mall security (Bernie Mac). But when befriending a small boy brings out his kinder side, Willie begins to wonder if there is still some hope for him.
Comedy, Holiday
Maturity Rating
14+ Language, Mature Themes
QC: 13+ Langage vulgaire, Thèmes pour adultes
Director

Producers

Terry Zwigoff
Joel Coen
Ethan Coen
John Cameron
David Crockett
Sarah Aubrey

Cast

Billy Bob Thornton
Tony Cox
Brett Kelly
Lauren Graham
Lauren Tom
Bernie Mac
John Ritter
Ajay Naidu
Alex Borstein
Cloris Leachman

Writers

Terry Zwigoff
Glenn Ficarra
John Requa
Arnie Marx
More
Features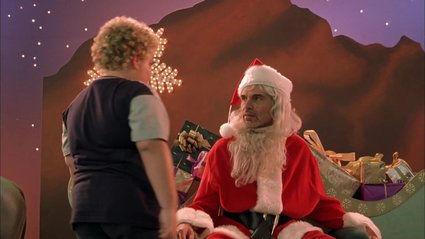 Bad Santa
A swindler dressed up as Santa, and his elf partner try to rob a mall but it fails when he befriends an eight-year-old boy.
1h 28m 45s