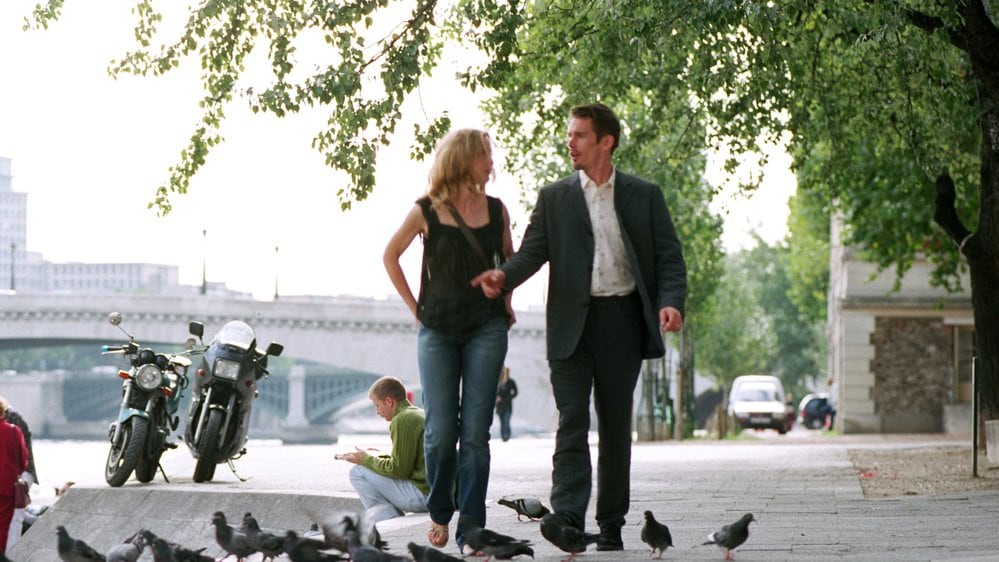 Before Sunset
Included with a subscription to:
MOVIES + HBO

(EN)

STARZ

(EN)
A sequel to "Before Sunrise," this film starts nine years later as Jesse (Ethan Hawke) travels across Europe giving readings from a book he wrote about the night he spent in Vienna with Celine (Julie Delpy). After his reading in Paris, Celine finds him, and they spend part of the day together before Jesse has to again leave for a flight. They are both in relationships now, and Jesse has a son, but as their strong feelings for each other start to return, both confess a longing for more.
Romance, Drama
Maturity Rating
PG Mature Themes
QC: 8+ Thèmes pour adultes
Director

Producers

Richard Linklater
Anne Walker-McBay

Cast

Ethan Hawke
Julie Delpy
Vernon Dobtcheff
Louise Lemoine Torres
Rodolphe Pauly
Mariane Plasteig
Diabolo
Albert Delpy
Marie Pillet

Writers

Richard Linklater
Kim Krizan

Executive Producer
More
Features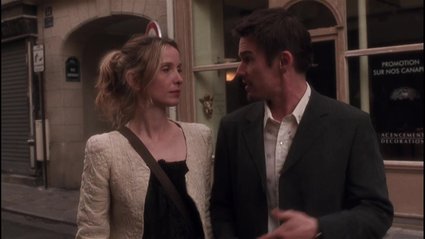 Before Sunset
Nine years after Jesse and Celine first met, they encounter each other again on the French leg of Jesse's book tour.
1h 20m 10s