Bernard and Doris
Included with a subscription to:
CRAVE

(EN, FR)

SUPER ÉCRAN

(FR)
She was the world's richest woman with a reputation for being difficult. He was her butler, a closeted homosexual who, despite his subordinate status and a troubled history, ended up the sole executor of her massive estate. Golden Globe® Winner, Emmy® Winner.
Drama
Languages
English (Original), French
Maturity Rating
14+ Language, Nudity, Mature Themes
QC: 13+ Langage vulgaire, Nudité, Thèmes pour adultes
Director

Cast

Susan Sarandon
Ralph Fiennes
James Rebhorn
Nick Rolfe
Peter Asher
Monique Curnen

Writer

Executive Producers

Bob Balaban
Jonathan Cavendish
Kevin Spacey
Dana Brunetti
More
Features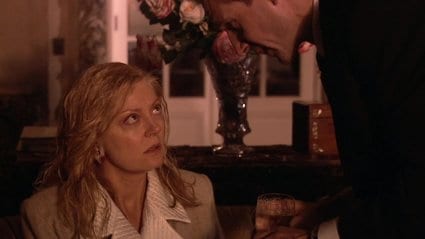 Bernard and Doris
Billionaire heiress Doris Duke befriended her gay butler Bernard Lafferty, then died, leaving him in charge of most of her fortune.
1h 42m 52s