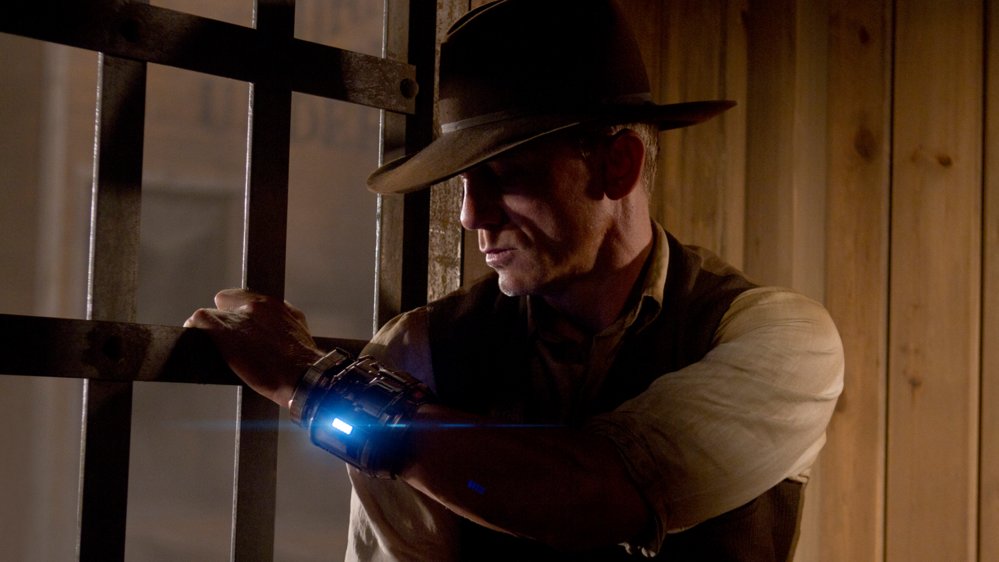 Cowboys & Aliens
Included with a subscription to:
AVAILABLE UNTIL MAY 31. Bearing a mysterious metal shackle on his wrist, an amnesiac gunslinger (Daniel Craig) wanders into a frontier town called Absolution. He quickly finds that strangers are unwelcome, and no one does anything without the approval of tyrannical Col. Dolarhyde (Harrison Ford). But when Absolution faces a threat from beyond Earth, the stranger finds that he is its only hope of salvation. He unites townspeople, outlaws and Apache warriors against the alien forces in an epic battle for survival.
Action, Sci-Fi, Western
Maturity Rating
14+ Violence, Language
QC: 13+ Violence, Langage vulgaire
Director

Cast

Daniel Craig
Harrison Ford
Olivia Wilde
Abigail Spencer
Matthew Taylor
Clancy Brown
Paul Dano
Chris Browning
Adam Beach
Sam Rockwell
More
Features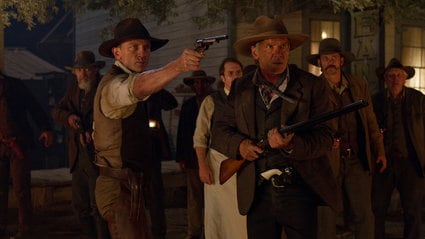 Cowboys & Aliens
Aliens arrive in Arizona, 1873, to take over the Earth - starting with the Wild West.
1h 58m 35s