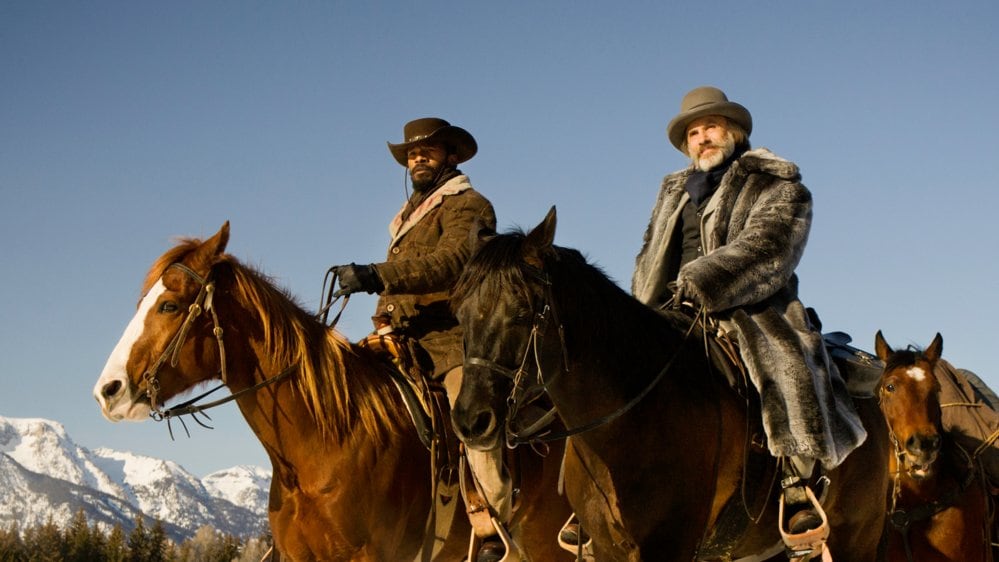 Django Unchained
2012
18+, V, L, S, N, M
QC: 16+
Included with a subscription to:
Two years before the Civil War, Django (Jamie Foxx), a slave, finds himself accompanying an unorthodox German bounty hunter named Dr. King Schultz (Christoph Waltz) on a mission to capture the vicious Brittle brothers. Their mission successful, Schultz frees Django, and together they hunt the South's most-wanted criminals. Their travels take them to the infamous plantation of shady Calvin Candie (Leonardo DiCaprio), where Django's long-lost wife (Kerry Washington) is still a slave.
Western, Drama, Action
Maturity Rating
18+ Violence, Language, Sex, Nudity, Mature Themes
QC: 16+ Violence, Langage vulgaire, Sexualité, Nudité, Thèmes pour adultes
Director

Producers

Quentin Tarantino
Stacey Sher
Reginald Hudlin
Pilar Savone
Harvey Weinstein
Bob Weinstein
Michael Shamberg
James W. Skotchdopole
Shannon McIntosh

Cast

Jamie Foxx
Christoph Waltz
Leonardo DiCaprio
Samuel L. Jackson
Kerry Washington
Walton Goggins
Dennis Christopher
James Remar
David Steen
Dana Gourrier
Nichole Galicia
Laura Cayouette
Sammi Rotibi
Clay Donahue Fontenot
Escalante Lundy
Miriam F. Glover
Don Johnson
Bruce Dern
Tom Wopat
Don Stroud
Russ Tamblyn
Amber Tamblyn
M.C. Gainey
Cooper Huckabee
Doc Duhame
Jonah Hill
Lee Horsley

Writer
More
Features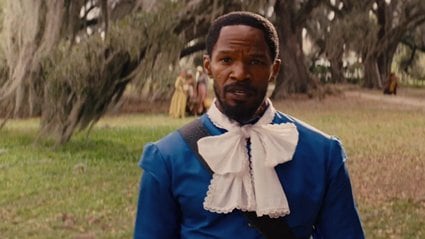 Django Unchained
With the help of a German bounty hunter, a freed slave sets out to rescue his wife from a brutal Mississippi plantation owner.
2h 45m 34s