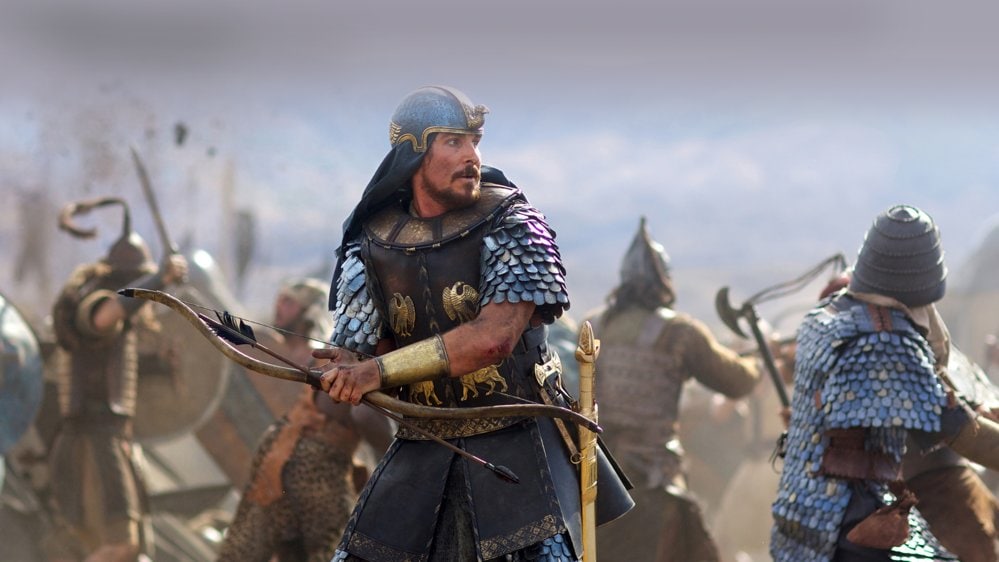 Exodus: Gods and Kings
Included with a subscription to:
Egyptian Princes Moses (Christian Bale) and Ramses (Joel Edgerton) are raised together as brothers. When Ramses becomes pharaoh, Moses is his most-trusted adviser. However Moses soon discovers his Hebrew parentage, and Ramses banishes him to the desert -- often a death sentence. But God has a mission for Moses: Free the Israelites from slavery. Moses returns from exile and demands that Ramses let his people go, but the arrogant ruler is unmoved, leading to a battle of divine wills.
Adventure, Action
Maturity Rating
PG Violence
QC: 8+ Violence
Director

Producers

Ridley Scott
Peter Chernin
Jenno Topping
Michael Schaefer
Mark Huffam

Cast

Christian Bale
Joel Edgerton
John Turturro
Aaron Paul
Ben Kingsley
Sigourney Weaver
Golshifteh Farahani
María Valverde
Ben Mendelsohn
Dar Salim
Indira Varma
Isaac Andrews
Andrew Tarbet
Hiam Abbass

Writers

Ridley Scott
Steven Zaillian
Adam Cooper
Bill Collage
Jeffrey Caine
More
Features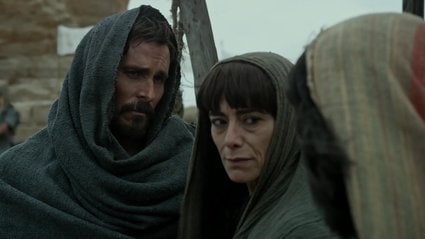 Exodus: Gods and Kings
The leader Moses rises up against Egyptian Pharaoh, setting six hundred thousand slaves on a monumental journey of escape from Egypt.
2h 30m 18s