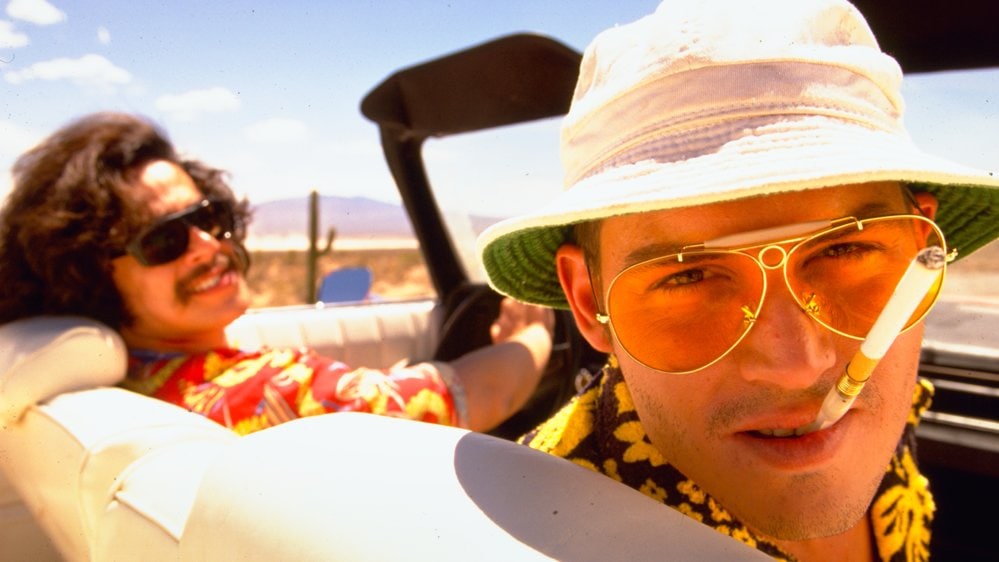 Fear and Loathing in Las Vegas
1998
18+, V, L, N, M
QC: 16+
Included with a subscription to:
Raoul Duke (Johnny Depp) and his attorney Dr. Gonzo (Benicio Del Toro) drive a red convertible across the Mojave desert to Las Vegas with a suitcase full of drugs to cover a motorcycle race. As their consumption of drugs increases at an alarming rate, the stoned duo trash their hotel room and fear legal repercussions. Duke begins to drive back to L.A., but after an odd run-in with a cop (Gary Busey), he returns to Sin City and continues his wild drug binge.
Comedy, Drama, Adventure
Maturity Rating
18+ Violence, Language, Nudity, Mature Themes
QC: 16+ Violence, Langage vulgaire, Nudité, Thèmes pour adultes
Director

Producers

Terry Gilliam
Harold Bronson
Patrick Cassavetti
Richard Foos
John Jergens
Laila Nabulsi
Stephen Nemeth
Elliot Lewis Rosenblatt

Cast

Johnny Depp
Benicio Del Toro
Craig Bierko
Ellen Barkin
Gary Busey
Cameron Diaz
Flea
Mark Harmon
Katherine Helmond
Michael Jeter
Penn Jillette
Lyle Lovett
Tobey Maguire
Christina Ricci
Harry Dean Stanton
Tim Thomerson

Writers

Terry Gilliam
Hunter S. Thompson
Tony Grisoni
Tod Davies
Alex Cox
More
Features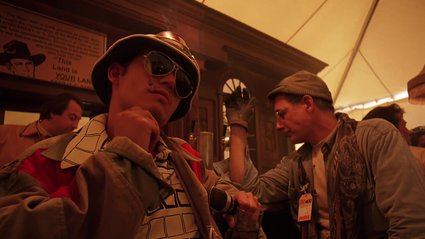 Fear and Loathing in Las Vegas
Fear and Loathing in Las Vegas
An oddball journalist and his psychopathic lawyer travel to Las Vegas for a series of psychedelic escapades.
1h 58m 19s