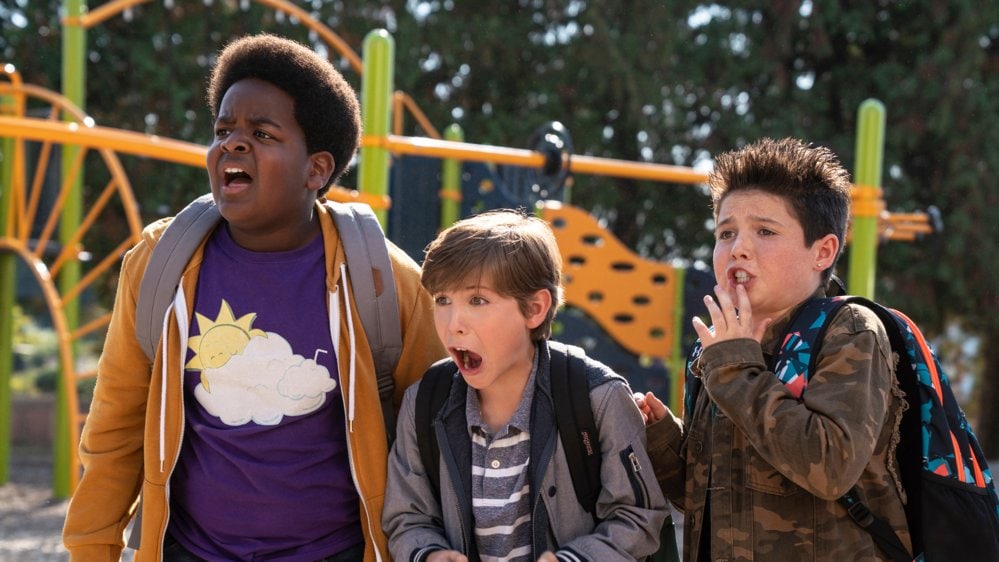 Good Boys
2019
14+, V, L, S, M
QC: 13+
Included with a subscription to:
MOVIES + HBO

(EN)

SUPER ÉCRAN

(FR)
Just how bad can one day get? 12-year-olds Max, Thor, and Lucas decide to skip school in an attempt to learn how to kiss in time for a kissing party. Their odyssey of epically bad decisions involves some accidentally stolen drugs, frat-house paintball, and running from both the cops and terrifying teenage girls!
Adventure, Comedy
Languages
English (Original), French
Maturity Rating
14+ Violence, Language, Sex, Mature Themes
QC: 13+ Violence, Langage vulgaire, Sexualité, Thèmes pour adultes
Director

Producers

Gene Stupnitsky
Lee Eisenberg
Evan Goldberg
Seth Rogen
James Weaver
Josh Fagen
Nathan Kahane
Brady Fujikawa
John Powers Middleton

Cast

Jacob Tremblay
Keith L. Williams
Brady Noon
Molly Gordon
Lil Rel Howery
Midori Francis
Will Forte
Izaac Wang
Millie Davis
Josh Caras
Mariessa Portelance
Retta
Michaela Watkins
Matt Ellis

Writers

Gene Stupnitsky
Lee Eisenberg

Executive Producers

Josh Fagen
Brady Fujikawa
Nathan Kahane
John Powers Middleton
More
Features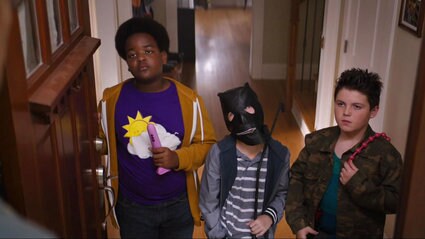 Good Boys
Three 6th grade boys ditch school and embark on an epic journey while carrying accidentally stolen drugs.
1h 29m 33s