Identity Thief
Included with a subscription to:
Florida resident Diana (Melissa McCarthy) has a luxurious lifestyle as the queen of retail, buying whatever strikes her fancy -- and it's all free, thanks to Sandy Patterson (Jason Bateman), a guy from Denver whose identity she stole. With just one week to track down Diana before his world implodes, the real Sandy heads south to confront the unapologetic con artist and bring her back to Denver so that he can clear his name and restore his shattered credit rating.
Comedy, Crime, Adventure
Maturity Rating
14+ Language, Mature Themes
QC: 13+ Langage vulgaire, Thèmes pour adultes
Director

Cast

Jason Bateman
Melissa McCarthy
John Cho
Amanda Peet
Jon Favreau
T.I.
Genesis Rodriguez
Morris Chestnut
Robert Patrick
Eric Stonestreet
Jonathan Banks

Writers
More
Features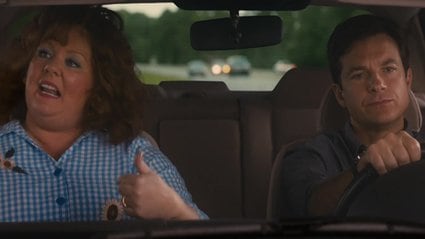 Identity Thief
Businessman Sandy Patterson travels from Denver to Florida to confront the harmless looking woman who has been stealing Sandy's identity.
1h 51m 18s