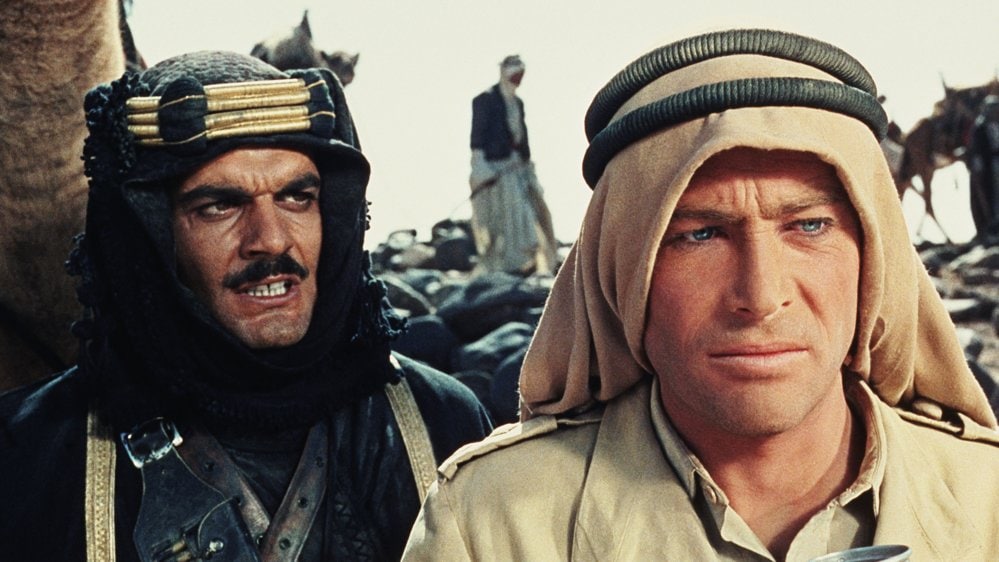 Lawrence of Arabia
Included with a subscription to:
Due to his knowledge of the native Bedouin tribes, British Lieutenant T.E. Lawrence (Peter O'Toole) is sent to Arabia to find Prince Faisal (Alec Guinness) and serve as a liaison between the Arabs and the British in their fight against the Turks. With the aid of native Sherif Ali (Omar Sharif), Lawrence rebels against the orders of his superior officer and strikes out on a daring camel journey across the harsh desert to attack a well-guarded Turkish port.
History, Drama, Adventure, Biography
Director

Producers

David Lean
Robert A. Harris
Sam Spiegel

Cast

Peter O'Toole
Alec Guinness
Anthony Quinn
Omar Sharif
Jack Hawkins
Jose Ferrer
Claude Rains
Anthony Quayle
Arthur Kennedy
Donald Wolfit
I.S. Johar
Gamil Ratib
Michel Ray
Zia Mohyeddin
John Dimech
Howard Marion-Crawford
Jack Gwillim
Hugh Miller

Writers

David Lean
Robert Bolt
Michael Wilson
More
Features
Lawrence of Arabia
The story of T.E. Lawrence, the English officer who successfully united and led Arab tribes during World War I in order to fight the Turks.
3h 37m 19s