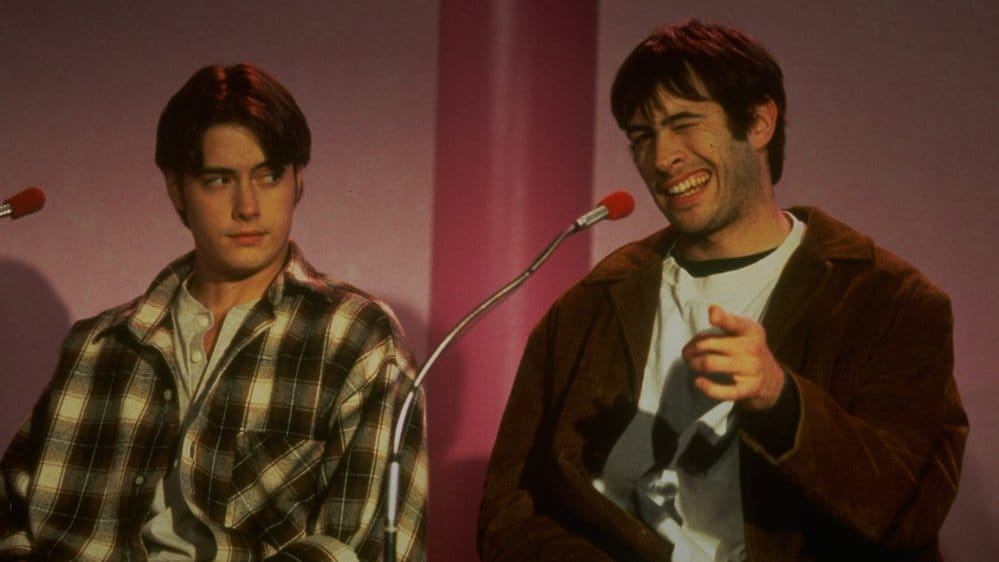 Mallrats
Included with a subscription to:
T.S. (Jeremy London) and his best friend, Brodie (Jason Lee), take a trip to the mall after their girlfriends break up with them. T.S.'s girlfriend, Brandi (Claire Forlani), is participating in a dating game show at the mall, which was the initial cause of their breakup. Meanwhile, Brodie's ex, Rene (Shannen Doherty), has begun dating sleazy store manager Shannon (Ben Affleck). T.S. and Brodie seek out ways to ruin the game show, hunted all the while by Brandi's father, Jared (Michael Rooker).
Romance, Comedy
Maturity Rating
18+ Language, Mature Themes
QC: 16+ Langage vulgaire, Thèmes pour adultes
Director

Cast

Shannen Doherty
Jeremy London
Jason Lee
Claire Forlani
Ben Affleck
Joey Lauren Adams
Renée Humphrey
Jason Mewes
Ethan Suplee
Stan Lee

Writer
More
Features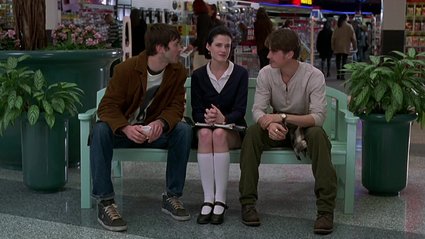 Mallrats
Both dumped by their girlfriends, two best friends seek refuge in the local mall.
1h 34m 58s