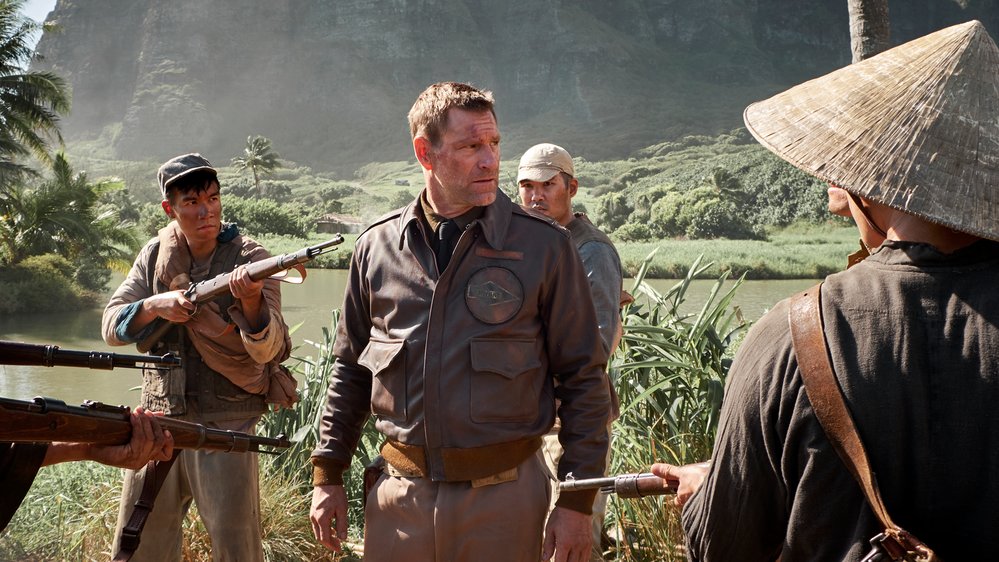 Midway
Included with a subscription to:
On Dec. 7, 1941, Japanese forces launch a devastating attack on Pearl Harbor, the U.S. naval base in Hawaii. Six months later, the Battle of Midway commences on June 4, 1942, as the Japanese navy once again plans a strike against American ships in the Pacific. For the next three days, the U.S. Navy and a squad of brave fighter pilots engage the enemy in one of the most important and decisive battles of World War II.
War, Drama, Action
Director

Producers

Roland Emmerich
Harald Kloser
Yu Dong
Mark Gordon
Marco Shepherd
Wes Tooke
Brent O'Connor
Carsten Lorenz
Ute Emmerich
Alastair Burlingham

Cast

Ed Skrein
Patrick Wilson
Luke Evans
Woody Harrelson
Dennis Quaid
Mandy Moore
Aaron Eckhart
Nick Jonas
Darren Criss
Tadanobu Asano
Geoffrey Blake
Jun Kunimura
Brandon Sklenar
Etsushi Toyokawa
Luke Kleintank
Keean Johnson
Alexander Ludwig
James Carpinello

Writers
More
Features
Midway
The story of the Battle of Midway, told by the leaders and the sailors who fought it.
2h 18m 21s