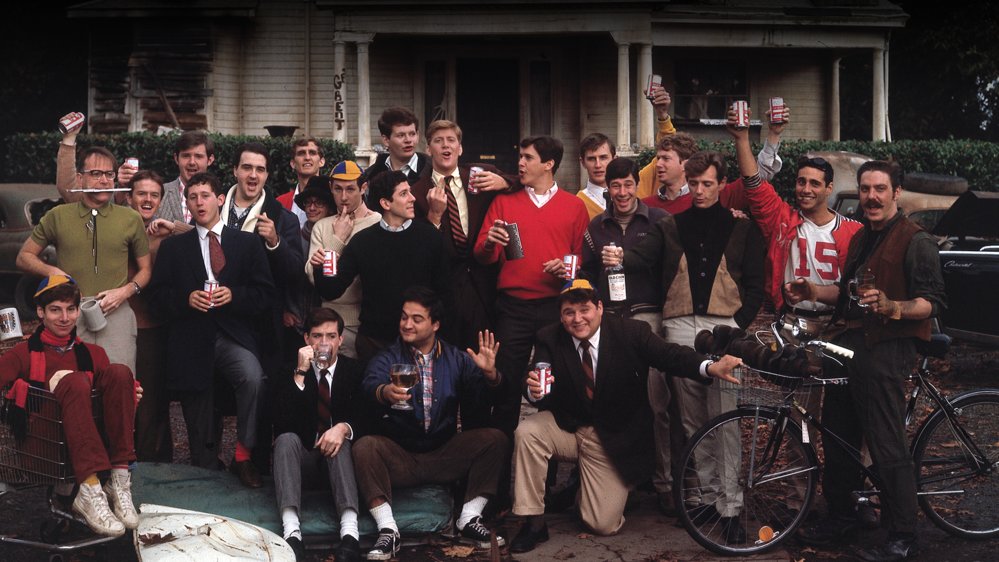 National Lampoon's Animal House
1978
14+, V, L, N, M
QC: 13+
Included with a subscription to:
When they arrive at college, socially inept freshmen Larry (Thomas Hulce) and Kent (Stephen Furst) attempt to pledge the snooty Omega Theta Pi House, but are summarily rejected. Lowering their standards, they try at the notoriously rowdy Delta Tau Chi House, and get in. The trouble is, the college dean (John Vernon) has it in for the Deltas. He has put them on "Double Secret Probation" and secretly assigned Omega's president (James Daughton) the task of having their charter revoked.
Comedy
Maturity Rating
14+ Violence, Language, Nudity, Mature Themes
QC: 13+ Violence, Langage vulgaire, Nudité, Thèmes pour adultes
Director

Producers

Ivan Reitman
Matty Simmons

Cast

Tom Hulce
Stephen Furst
Mark Metcalf
Mary Louise Weller
Martha Smith
James Daughton
Kevin Bacon
John Belushi
Douglas Kenney
Chris Miller
Bruce Bonnheim
Karen Allen
James Widdoes
Tim Matheson
Peter Riegert
Bruce McGill
Donald Sutherland
John Vernon
Verna Bloom
Otis Day

Writers

Harold Ramis
Douglas Kenney
Chris Miller
More
Features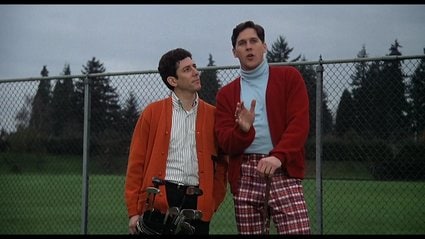 National Lampoon's Animal House
National Lampoon's Animal House
Dean Wormer is determined to expel the entire Delta Tau Chi Fraternity, but those troublemakers have other plans for him.
1h 48m 37s