Ocean's Thirteen
Included with a subscription to:
Danny Ocean (George Clooney) and his gang hatch an ambitious plot for revenge after ruthless casino owner Willy Bank (Al Pacino) double-crosses Reuben Tishkoff, Danny's friend and mentor. First, Ocean's gang plan to hit Bank in the paycheck by reversing the precept that the house always wins. Next, they will deal a crushing blow to Bank's ego by ruining his reputation as the only hotelier to earn the Royal Review's Five Diamond Award for each of his properties.
Thriller, Action, Mystery, Crime, Comedy
Maturity Rating
PG Violence, Language, Mature Themes
QC: 8+ Violence, Langage vulgaire, Thèmes pour adultes
Director

Cast

George Clooney
Brad Pitt
Matt Damon
Michael Mantell
Elliott Gould
Ray Xifo
Al Pacino
Adam Lazarre-White
Eddie Jemison
Don Cheadle
Shaobo Qin
Casey Affleck
Scott Caan
Bernie Mac
Carl Reiner
Eddie Izzard
Ellen Barkin
Andy Garcia
More
Features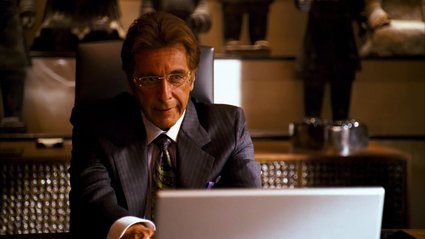 Ocean's Thirteen
Danny Ocean rounds up the boys for a third heist, after casino owner Willy Bank double-crosses one of the original eleven, Reuben Tishkoff.
2h 2m 4s