Open Your Eyes
Included with a subscription to:
Manisara and Durga live under the Himalayan sun and their eyes have slowly gone milky white. Their mountain home in Nepal has become a warren of darkness. Open Your Eyes follows their life-changing journey for a chance to see again.
Documentary
Maturity Rating
PG Mature Themes
QC: 8+ Thèmes pour adultes
More
Features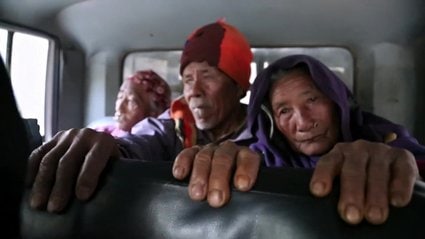 Open Your Eyes
An elderly couple in the mountains of Nepal, suffering from cataracts, undertake an arduous three-day journey to have their sight restored.
34m 46s