Phil Spector
Included with a subscription to:
CRAVE

(EN, FR)

SUPER ÉCRAN

(FR)
When music producer Phil Spector is accused of killing actress Lana Clarkson, attorney Linda Kenney Baden sees all signs pointing toward her client's guilt. As she builds her case, Linda realizes that evidence alone may not be enough to win the case.
Drama, Music
Languages
English (Original), French
Maturity Rating
14+ Language, Mature Themes
QC: 13+ Langage vulgaire, Thèmes pour adultes
Director

Cast

Al Pacino
Helen Mirren
Jeffrey Tambor
Chiwetel Ejiofor
John Pirruccello

Writer

Executive Producers

Barry Levinson
David Mamet
More
Features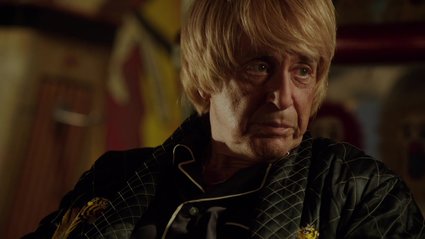 Phil Spector
This HBO Film is Mamet's exploration of how Spector's defense team might have prepared for the sensational murder trial.
1h 31m 40s