Planet of the Apes
Included with a subscription to:
Director Tim Burton ("Batman") reinvents one of the most acclaimed and beloved works of science fiction, Pierre Boulle's classic novel "Planet of the Apes." Burton's "Planet of the Apes" begins with the famed original's premise -- a pilot finds himself in a world turned upside down after landing on a strange planet.
Sci-Fi, Adventure, Action
Maturity Rating
PG Violence, Language
QC: 8+ Violence, Langage vulgaire
Director

Producer

Cast

Mark Wahlberg
Helena Bonham Carter
Tim Roth
Michael Clarke Duncan
Paul Giamatti
Kris Kristofferson
Erick Avari
David Warner
Glenn Shadix
Cary-Hiroyuki Tagawa
Luke Eberl
Estella Warren
Lisa Marie
Evan Dexter Parke

Writers

Mark Rosenthal
Lawrence Konner
William Broyles Jr.
Pierre Boulle

Executive Producer
More
Features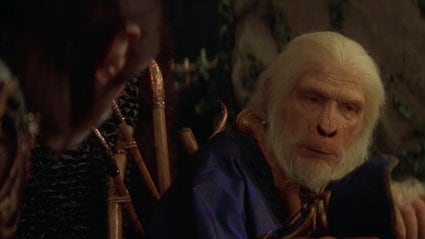 Planet of the Apes
A pilot from Earth is stranded on a planet ruled by apes, where humans are slaves.
1h 59m 53s