Point Break
Included with a subscription to:
After a string of bizarre bank robberies in Southern California, with the crooks donning masks of various former presidents, a federal agent, Johnny Utah (Keanu Reeves), infiltrates the suspected gang. But this is no ordinary group of robbers. They're surfers -- led by the charismatic Bodhi (Patrick Swayze) -- who are addicted to the rush of thievery. But when Utah falls in love with a female surfer, Tyler (Lori Petty), who is close to the gang, it complicates his sense of duty.
Thriller, Crime, Action
Maturity Rating
18+ Violence, Language
QC: 16+ Violence, Langage vulgaire
Director

Cast

Patrick Swayze
Keanu Reeves
Gary Busey
Lori Petty
John C. McGinley
James Le Gros
John Philbin
Bojesse Christopher
More
Features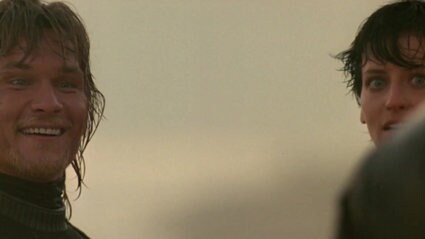 Point Break
An F.B.I Agent is sent to take down a group of surfers who are suspected bank robbers.
2h 1m 55s