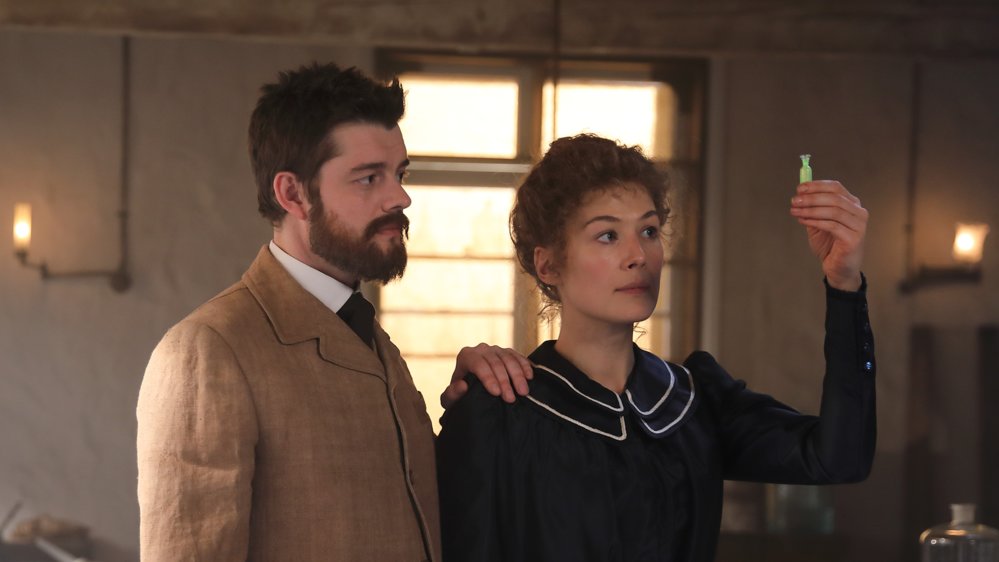 Radioactive
Included with a subscription to:
MOVIES + HBO

(EN)

SUPER ÉCRAN

(FR)
From the 1870s to the modern era, RADIOACTIVE is a journey through Marie Curie's (Rosamund Pike) enduring legacies – her passionate relationships, scientific breakthroughs, and the consequences that followed for her and for the world. After meeting fellow scientist Pierre Curie (Sam Riley), the pair go on to marry and change the face of science forever by their discovery of radioactivity. The genius of the Curies' world-changing discoveries and the ensuing Nobel Prize propels the devoted couple into the international limelight.
Drama, History, Biography, Romance
Languages
English (Original), French
Maturity Rating
PG Nudity, Mature Themes
QC: 8+ Nudité, Thèmes pour adultes
Director

Cast

Rosamund Pike
Yvette Feuer
Mirjam Novak
Ralph Berkin
Sam Riley
Simon Russell Beale
Sian Brooke
Faye Bradbrook
Drew Jacoby
Aneurin Barnard
Harriet Turnbull
Georgina Rich
Elise Alexandre
Katherine Parkinson

Executive Producers

Amelia Granger
Ron Halpern
Didier Lupfer
Joe Wright
More
Features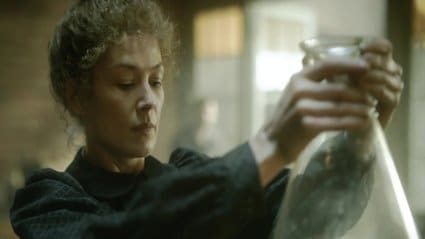 Radioactive
Pioneer. Genius. Rebel. The incredible, true-story of Marie Sklodowska-Curie and her Nobel Prize-winning work that changed the world.
1h 49m 49s