Rio
Included with a subscription to:
Captured by smugglers when he was just a hatchling, a macaw named Blu (Jesse Eisenberg) never learned to fly and lives a happily domesticated life in Minnesota with his human friend, Linda. Blu is thought to be the last of his kind, but when word comes that Jewel (Anne Hathaway), a lone female, lives in Rio de Janeiro, Blu and Linda go to meet her. Animal smugglers kidnap Blu and Jewel, but the pair soon escape and begin a perilous adventure back to freedom -- and Linda.
Comedy, Animation, Adventure, Family, Kids
Director

Cast

Jesse Eisenberg
Anne Hathaway
George Lopez
Leslie Mann
Wanda Sykes
Rodrigo Santoro
Jane Lynch
Jamie Foxx
will.i.am
Phil Miler
More
Features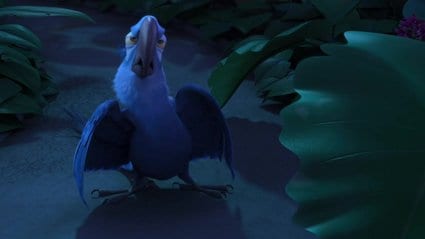 Rio
When Blu meets the fiercely independent Jewel, he takes off on an adventure to Rio de Janeiro with the bird of his dreams.
1h 35m 53s