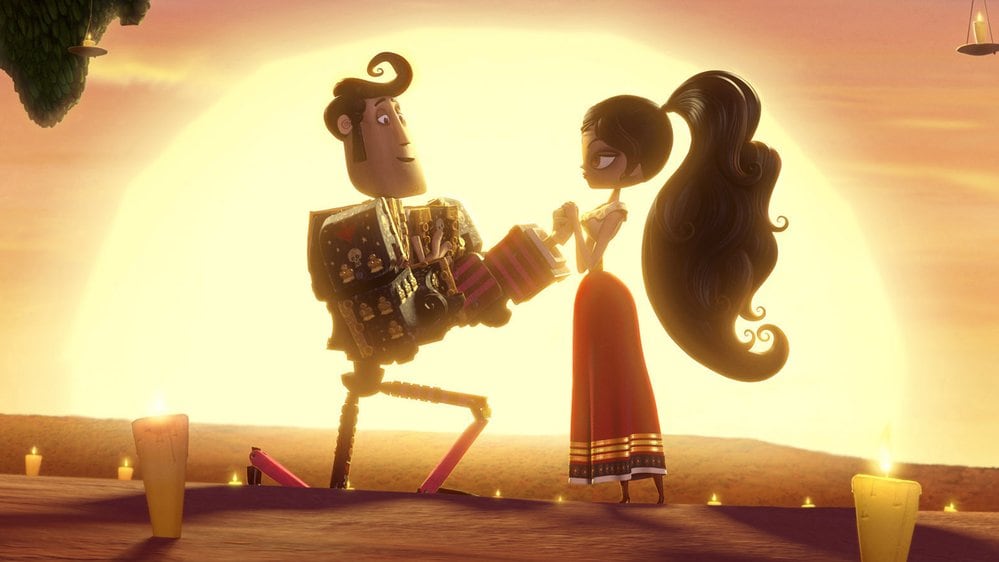 The Book of Life
Included with a subscription to:
In the Mexican town of San Angel, Manolo (Diego Luna), Maria (Zoë Saldana) and Joaquin (Channing Tatum) have been friends ever since childhood. Although their lives have taken different paths -- Maria was sent to Europe, Joaquin joined the military, and Manolo studied to become a bullfighter -- one thing remains the same: Manolo and Joaquin both want to marry Maria. Little does the trio know that battling husband-and-wife deities have made a high-stakes wager on the love triangle's outcome.
Kids, Fantasy, Adventure, Family, Animation
Director

Cast

Diego Luna
Zoe Saldana
Channing Tatum
Ron Perlman
Christina Applegate
Ice Cube
Kate Del Castillo
Hector Elizondo
Danny Trejo
Carlos Alazraqui

Writers

Jorge R. Gutiérrez
Doug Langdale
More
Features
The Book of Life
Manolo is torn between fulfilling the expectations of his family and following his heart, embarking on an adventure that spans three worlds.
1h 35m 24s