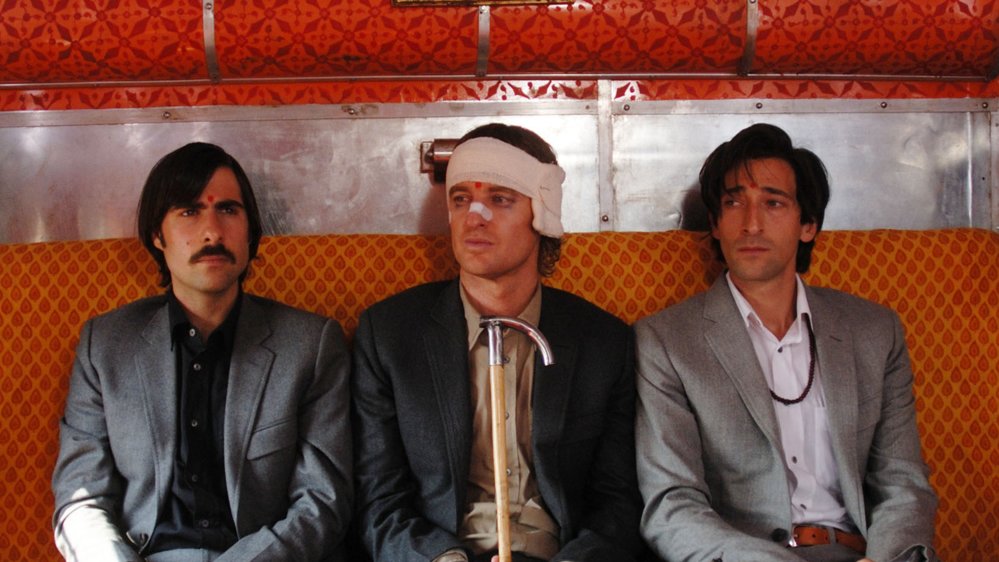 The Darjeeling Limited
Included with a subscription to:
Estranged brothers Francis (Owen Wilson), Peter (Adrien Brody) and Jack (Jason Schwartzman) reunite for a train trip across India. The siblings have not spoken in over a year, ever since their father passed away. Francis is recovering from a motorcycle accident, Peter cannot cope with his wife's pregnancy, and Jack cannot get over his ex-lover. The brothers fall into old patterns of behavior as Francis reveals the real reason for the reunion: to visit their mother in a Himalayan convent.
Adventure, Comedy
Maturity Rating
14+ Language, Nudity, Mature Themes
QC: 13+ Langage vulgaire, Nudité, Thèmes pour adultes
Director

Cast

Waris Ahluwalia
Barbet Schroeder
Anjelica Huston
Adrien Brody
Bill Murray
Jason Schwartzman
Owen Wilson
Irfan Khan
Camilla Rutherford
More
Features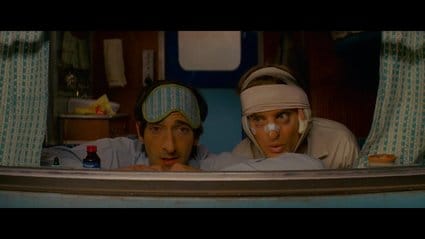 The Darjeeling Limited
A year after their father's funeral, three brothers travel across India by train in an attempt to bond with each other.
1h 31m 16s