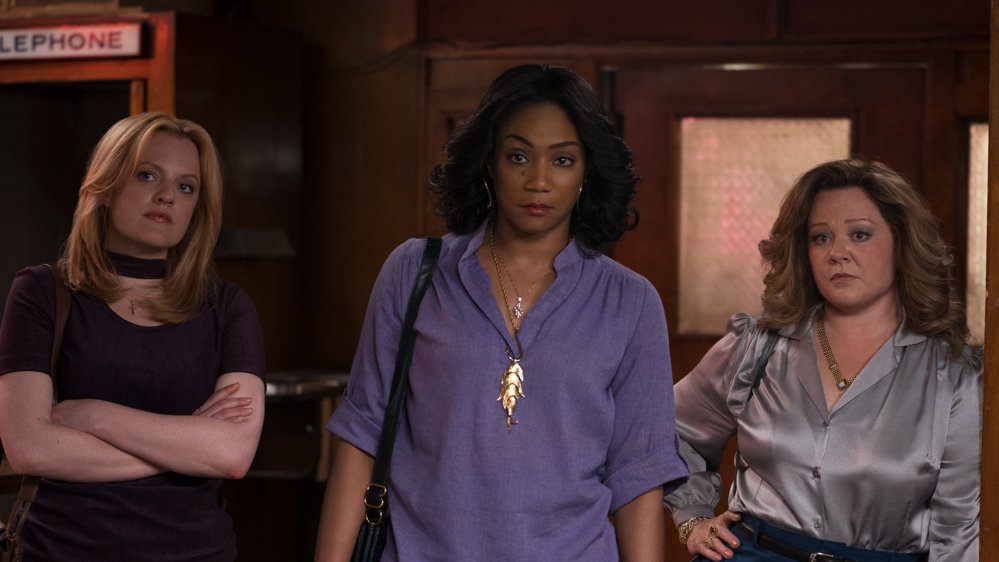 The Kitchen
Included with a subscription to:
MOVIES + HBO

(EN)

SUPER ÉCRAN

(FR)
Based on the Vertigo comic book series from DC Entertainment, the film stars Oscar nominee Melissa McCarthy, Tiffany Haddish and Elisabeth Moss as three 1978 Hell's Kitchen housewives whose mobster husbands are sent to prison by the FBI. Left with little but a sharp ax to grind, the ladies take the Irish mafia's matters into their own hands—proving unexpectedly adept at everything from running the rackets to taking out the competition…literally.
Crime, Action, Drama
Languages
English (Original), French
Maturity Rating
14+ Violence, Language, Mature Themes
QC: 13+ Violence, Langage vulgaire, Thèmes pour adultes
Director

Producers

Andrea Berloff
Michael De Luca
Marcus Viscidi
Richard Brener
Michael Disco
Dave Neustadter
Aaron L. Gilbert
Jason Cloth
Elishia Holmes
Adam Schlagman

Cast

Melissa McCarthy
Tiffany Haddish
Elisabeth Moss
Domhnall Gleeson
James Badge Dale
Brian d'Arcy James
Jeremy Bobb
Margo Martindale
Bill Camp
Common
E.J. Bonilla
Myk Watford
Wayne Duvall
Pamela Dunlap
John Sharian
Brian Tarantina
Will Swenson
Annabella Sciorra

Writer

Executive Producers

Richard Brener
Jason Cloth
Michael Disco
Aaron L. Gilbert
Elishia Holmes
Dave Neustadter
Adam Schlagman
More
Features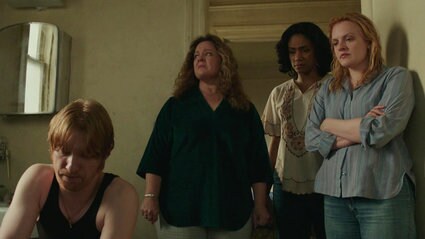 The Kitchen
The wives of New York gangsters in the 1970s continue to operate their husbands' rackets after they're locked up in prison.
1h 42m 34s