The Legend of Zorro
Included with a subscription to:
A secret society, the Knights of Aragon, seeks to keep the United States from achieving manifest destiny -- and only the legendary Zorro (Antonio Banderas) can stop them. Unfortunately, Zorro, also known as Don Alejandro de la Vega, has problems of his own: His wife, Elena (Catherine Zeta-Jones), is divorcing him for spending too much time pursuing heroics and not enough being a father to their young son. But it isn't long before the whole family gets caught up in stopping the Knights.
Adventure, Action
Director

Cast

Antonio Banderas
Catherine Zeta-Jones
Julio Oscar Mechoso
Gustavo Sánchez Parra
Adrian Alonso
Nick Chinlund
Giovanna Zacarías
Michael Emerson
Shuler Hensley
More
Features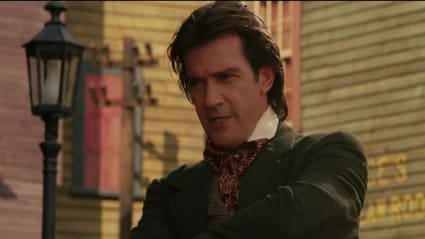 The Legend of Zorro
A threat to California's pending statehood causes Alejandro and his wife to take action.
2h 10m 30s