The Matrix
Included with a subscription to:
Neo (Keanu Reeves) believes that Morpheus (Laurence Fishburne), an elusive figure considered to be the most dangerous man alive, can answer his question -- What is the Matrix? Neo is contacted by Trinity (Carrie-Anne Moss), a beautiful stranger who leads him into an underworld where he meets Morpheus. They fight a brutal battle for their lives against a cadre of viciously intelligent secret agents. It is a truth that could cost Neo something more precious than his life.
Action, Sci-Fi, Drama
Maturity Rating
14+ Violence, Language, Mature Themes
QC: 13+ Violence, Langage vulgaire, Thèmes pour adultes
Directors

Lana Wachowski
Lilly Wachowski

Cast

Keanu Reeves
Laurence Fishburne
Carrie-Anne Moss
Hugo Weaving
Gloria Foster
Joe Pantoliano
Marcus Chong
Julian Arahanga
Matt Doran
Belinda McClory
More
Features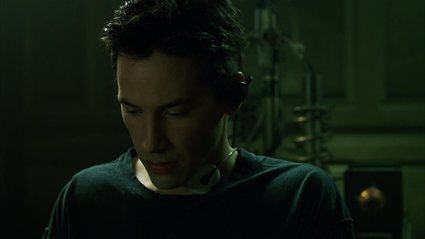 The Matrix
An office worker receives a summons from a man who explains that he must save humanity.
2h 16m 10s