The Town
2010
14+, V, L, S, N, M
QC: 13+
Included with a subscription to:
Doug MacRay (Ben Affleck) leads a band of ruthless bank robbers and has no real attachments except for James (Jeremy Renner), who -- despite his dangerous temper -- is like a brother. Everything changes for Doug when James briefly takes a hostage, bank employee Claire Keesey. Learning that she lives in the gang's neighborhood, Doug seeks her out to discover what she knows, and he falls in love. As the romance deepens, he wants out of his criminal life, but that could threaten Claire.
Drama, Thriller, Crime
Maturity Rating
14+ Violence, Language, Sex, Nudity, Mature Themes
QC: 13+ Violence, Langage vulgaire, Sexualité, Nudité, Thèmes pour adultes
Directors

a longtime thief tries t heists
as well as the F.B.I. Ag down.
Ben Affleck

Cast

Ben Affleck
Rebecca Hall
Jon Hamm
Jeremy Renner
Blake Lively
Owen Burke
Slaine
Titus Welliver
Pete Postlethwaite
Chris Cooper

Writers
More
Features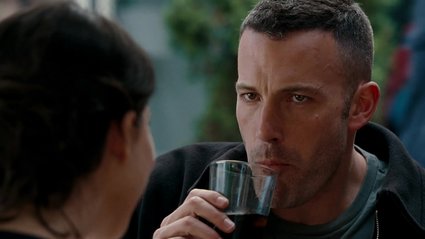 The Town
A longtime thief tries to balance his feelings for a bank manager connected to one of his earlier heists, while avoiding the FBI after him.
2h 4m 39s