The Winning Season
Included with a subscription to:
AVAILABLE UNTIL SEPTEMBER 30TH. Increasingly estranged from his own daughter, a boozy busboy (Sam Rockwell) gets a shot at redemption when an old friend (Rob Corddry) hires him to coach a varsity girls basketball team.
Sports, Comedy
Maturity Rating
PG Language, Mature Themes
QC: 8+ Langage vulgaire, Thèmes pour adultes
Director

Cast

Sam Rockwell
Emma Roberts
Rob Corddry
Emily Rios
Rooney Mara
Jessica Hecht
Connor Paolo
Meaghan Witri
Melanie Hinkle
Shana Dowdeswell

Writer
More
Features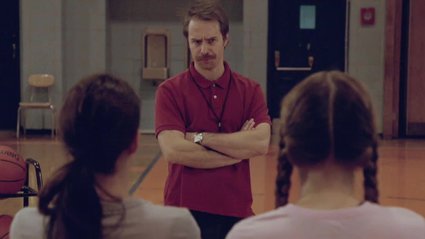 The Winning Season
A has-been coach is given a shot at redemption when he's asked to run his local high school's girls basketball team.
1h 43m 17s