Tia and Piujuq
Included with a subscription to:
Summer moves slowly for Tia, a 10-year-old Syrian girl who has recently moved to Montreal with her parents, as she struggles to make new friends. When she finds a magic portal that transports her to the arctic tundra, she befriends Piujuq, an Inuk girl of her age, and they immerse themselves in a world of Inuit myth and magic.
Kids, Family, Fantasy, Drama
Director

Producer

Cast

Tia Bshara
Nuvvija Tulugarjuk
Eiman Aljaber
Ghaiss Gharibet
Madeline Ivalu
Jacky Qrunnut

Writers

Lucy Tulugarjuk
Marie-Hélène Cousineau
Samuel Cohn-Cousineau
More
Features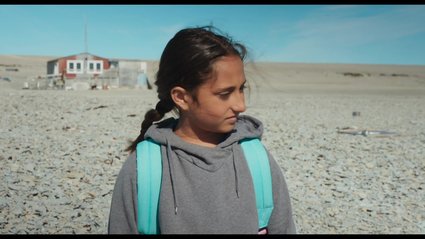 Tia and Piujuq
Tia, a 10 year-old Syrian refugee living in Montreal, finds a magic portal and travels to the Arctic where she befriends an Inuk girl...
1h 19m 42s