True Romance
1993
18+, V, L, S, N, M
QC: 16+
Included with a subscription to:
A comic-book nerd and Elvis fanatic Clarence (Christian Slater) and a prostitute named Alabama (Patricia Arquette) fall in love. Clarence breaks the news to her pimp and ends up killing him. He grabs a suitcase of cocaine on his way out thinking it is Alabama's clothing. The two hit the road for California hoping to sell the cocaine, but the mob is soon after them.
Romance, Drama, Crime, Action
Maturity Rating
18+ Violence, Language, Sex, Nudity, Mature Themes
QC: 16+ Violence, Langage vulgaire, Sexualité, Nudité, Thèmes pour adultes
Director

Cast

Christian Slater
Patricia Arquette
Dennis Hopper
Val Kilmer
Gary Oldman
Brad Pitt
Christopher Walken
Bronson Pinchot
Samuel L. Jackson
Michael Rapaport

Writer
More
Features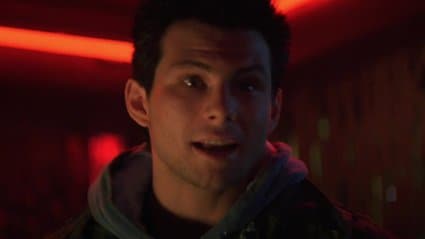 True Romance
In Detroit, a lonely pop culture geek marries a call girl, steals cocaine from her pimp, and tries to sell it in Hollywood.
1h 57m 56s