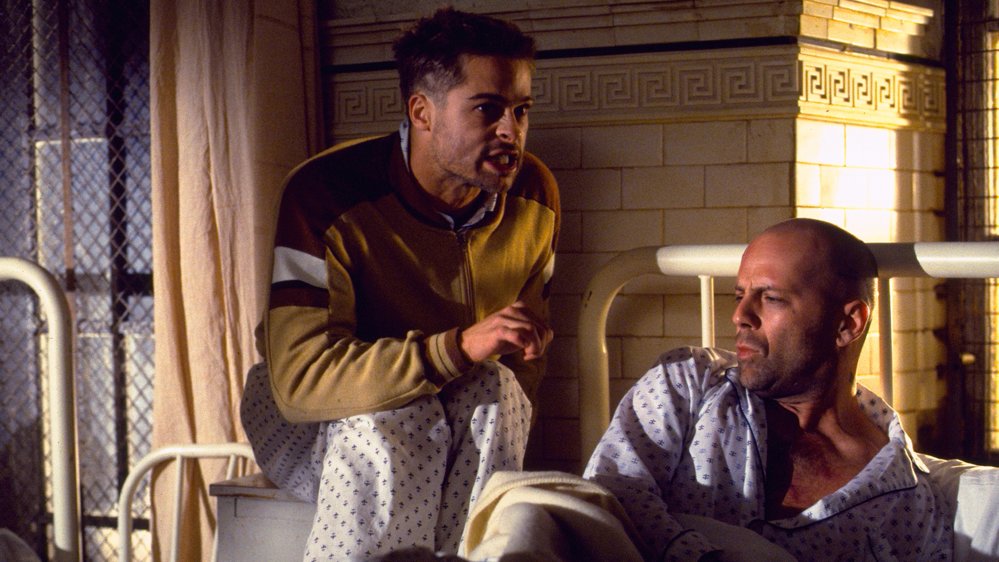 Twelve Monkeys
Included with a subscription to:
Traveling back in time isn't simple, as James Cole (Bruce Willis) learns the hard way. Imprisoned in the 2030s, James is recruited for a mission that will send him back to the 1990s. Once there, he's supposed to gather information about a nascent plague that's about to exterminate the vast majority of the world's population. But, aside from the manic Jeffrey (Brad Pitt), he gets little in the way of cooperation, not least from medical gatekeepers like Dr. Kathryn Railly (Madeleine Stowe).
Mystery, Crime, Sci-Fi, Thriller
Maturity Rating
14+ Violence, Mature Themes
QC: 13+ Violence, Thèmes pour adultes
Director

Cast

Bruce Willis
Madeleine Stowe
Brad Pitt
Michael Chance
Vernon Campbell
Bill Raymond
Bob Adrian
Simon Jones
Joey Perillo

Writers

Chris Marker
David Webb Peoples
More
Features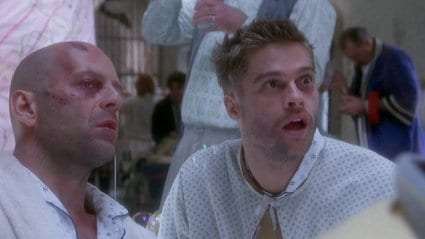 Twelve Monkeys
A convict is sent back in time to gather information about the man-made virus that wiped out most of the human population.
2h 9m 24s