Twins
Included with a subscription to:
The products of a genetic experiment, fraternal twins Julius (Arnold Schwarzenegger) and Vincent (Danny DeVito) are separated at birth. Their mother, Mary Ann (Bonnie Bartlett), is told they're dead. Now Vincent, an unscrupulous street hustler, ekes out a living in Los Angeles. Julius, raised by a scientist (Tony Jay), grows up humble, intelligent and strong, but very naive about the larger world. When Julius learns of his mother and brother, he heads to Los Angeles to find his family.
Comedy
Maturity Rating
PG Violence, Mature Themes
QC: 8+ Violence, Thèmes pour adultes
Director

Cast

Danny DeVito
Arnold Schwarzenegger
Kelly Preston
Chloe Webb
Bonnie Bartlett
Marshall Bell
Trey Wilson
David Caruso
Hugh O'Brian
Tony Jay
More
Features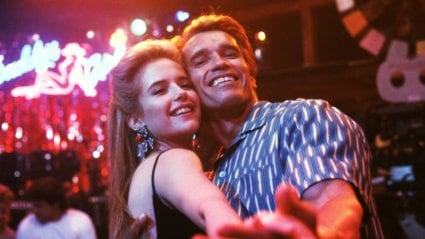 Twins
Very different twins separated at birth are reunited.
1h 46m 41s