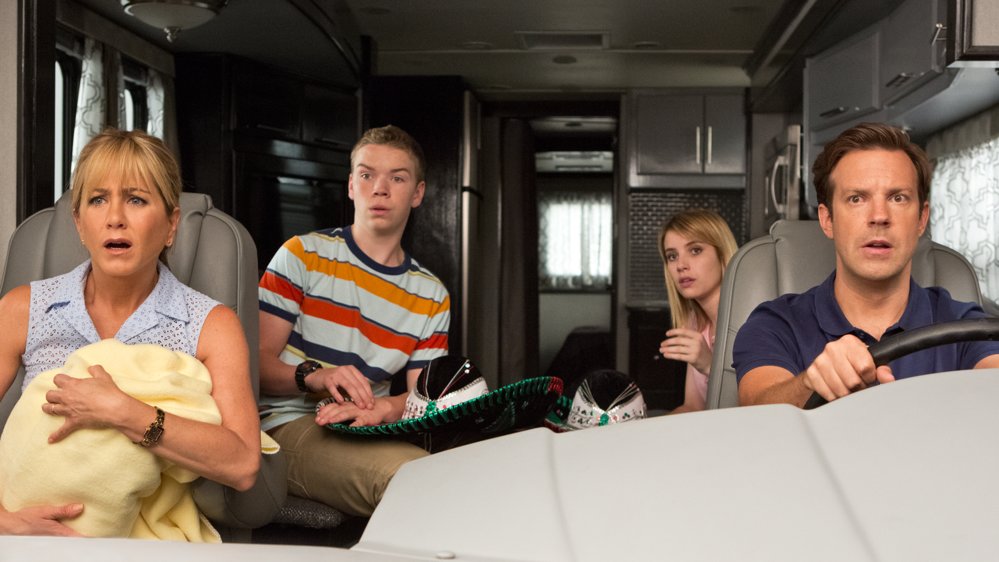 We're the Millers
Included with a subscription to:
Small-time pot dealer David (Jason Sudeikis) learns the hard way that no good deed goes unpunished; trying to help some teens, he is jumped by thugs and loses his cash and stash. Now, David's in big debt to his supplier and -- to wipe the slate clean -- he must go to Mexico to pick up the guy's latest shipment. To accomplish his mission, Dave devises a foolproof plan: He packs a fake family into a huge RV and heads south of the border for a wild weekend that is sure to end with a bang.
Action, Comedy
Maturity Rating
14+ Language, Nudity, Mature Themes
QC: 13+ Langage vulgaire, Nudité, Thèmes pour adultes
Director

Producers

Rawson Marshall Thurber
Vincent Newman
Tucker Tooley
Happy Walters
Chris Bender
David Heyman
J.C. Spink
Marcus Viscidi
Toby Emmerich
Richard Brener
David Neustadter

Cast

Jennifer Aniston
Jason Sudeikis
Will Poulter
Emma Roberts
Ed Helms
Nick Offerman
Kathryn Hahn
Molly Quinn
Tomer Sisley
Matthew Willig
Luis Guzmán
Thomas Lennon
Mark L. Young
Ken Marino

Writers

Rawson Marshall Thurber
Bob Fisher
Steve Faber
Sean Anders
John Morris
More
Features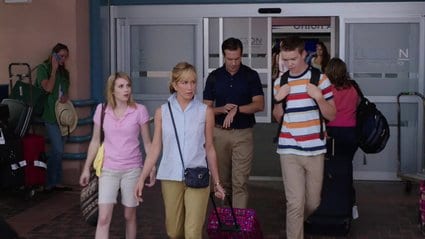 We're the Millers
A veteran pot dealer creates a fake family as part of his plan to move a huge shipment of weed into the U.S. from Mexico.
1h 49m 49s