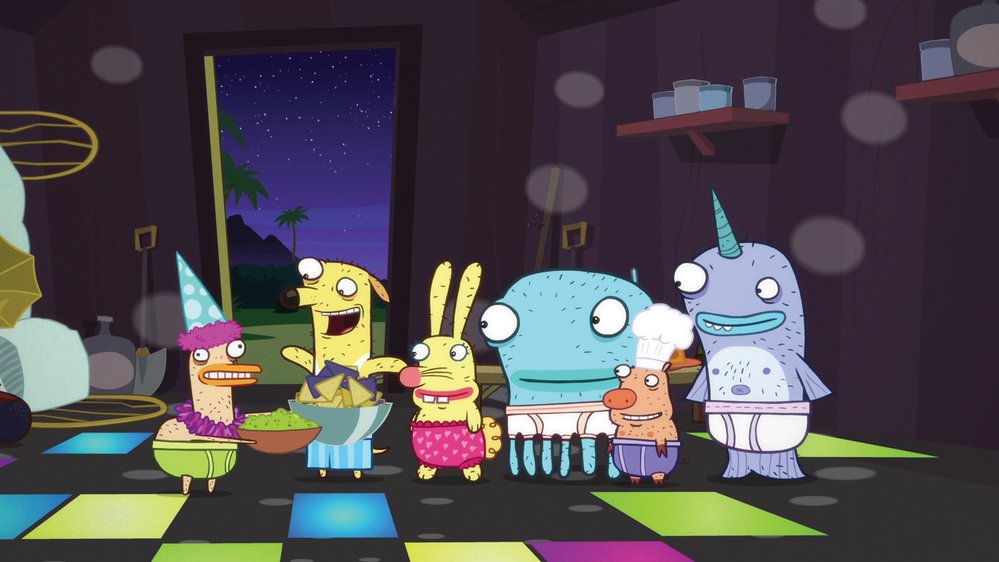 Almost Naked Animals
Included with a subscription to:
Even though the title may suggest otherwise, "Almost Naked Animals" is an animated series geared toward kids. The show's main setting is the Banana Cabana, a seemingly ordinary, run-of-the-mill beachfront hotel. What's not ordinary about the hotel is who (or what) runs it -- animals who are all shaved and wearing underwear. The Banana Cabana's top dog is Howie, who would barely be able to keep things under control without his crew helping him out. That crew includes jittery desk clerk Octo, sugary-sweet activities director Bunny and duck-of-all-trades Duck.
Kids, Animation
Director

Producers

Tristan Homer
Tanya Green
Natalie Osborne

Cast

Robert Tinkler
Sean Cullen
Howard Jermone
Emilie-Claire Barlow
David Berni
Linda Kash
Jamie Watson

Writer

Executive Producers

Vince Commisso
Steve Jarosz
Noah Jones

Creator
More