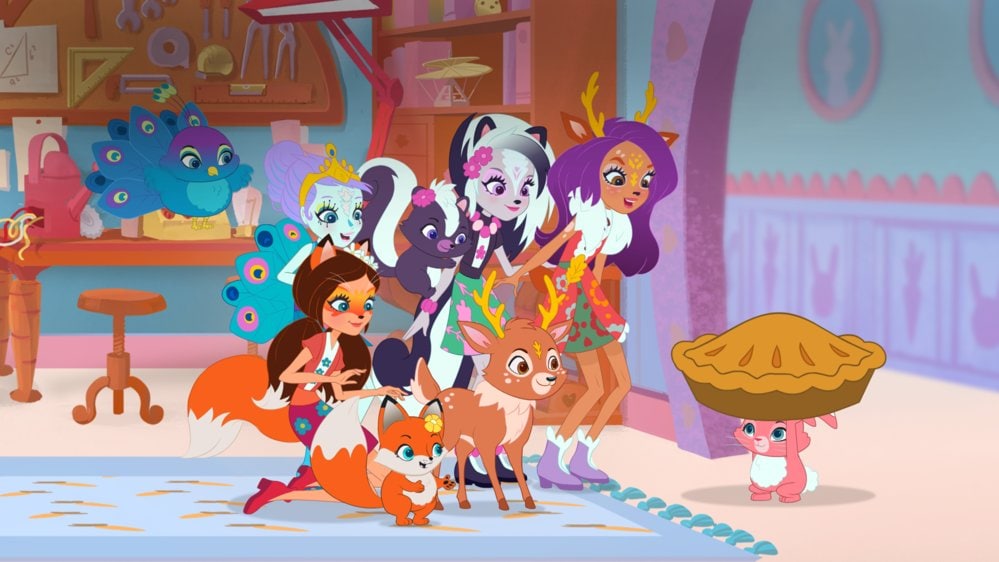 Enchantimals: Tales from the Everwilde
Included with a subscription to:
Step into the fantastical world of the Enchantimals! A Group of lovable half-animal, half-human girls who share a special bond with their cuddly animal besties. The Enchantimals live in a magical world where fun and adventure are around every corner and friendship makes anything possible! Together, hand in paw, they explore the whimsical worlds in Tales From Everwilde and discover even when things get a bit wild, caring is everything. Join them on their exciting adventures, where they head to Frozenwood in search of an ice cream that never melts and visit Grazy Grasslands, to help Merrit Monkey and Cherish Cheetah Enchantimals find the cure for hiccupitis! Watch the Enchantimals plan a surprise party for Felicity and laugh with Patter and Flap as they send their Enchantimal friends on a scavenger hunt adventure. Friendship and fun await you in the Tales From Everwilde!
Animation, Kids
Director

Cast

Rachel Butera
Jonquil Goode
Tara Sands
Doug Erholtz
Kate Higgins
Michelle Ruff

Executive Producer
More