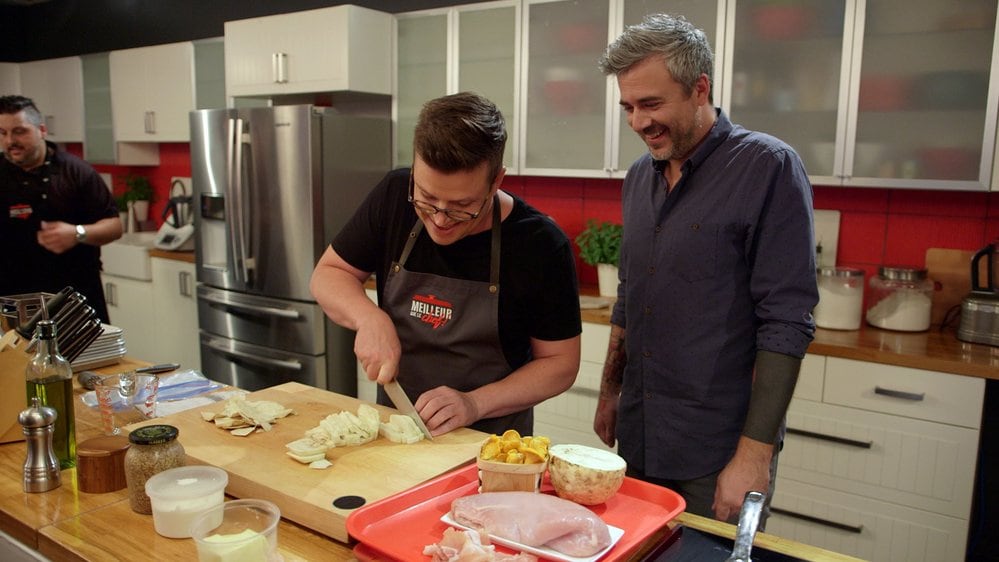 Meilleur que le chef !
Included with a subscription to:
This culinary competition gives cooking enthusiasts the opportunity to face off against a professional chef. Martin Juneau and Danny St-Pierre try to defend their profession's honour by taking on amateur chefs. Every week, participants band together to try to beat one of the two chefs. After each culinary challenge, the dishes from the chef and from the participants are tasted and compared by the judge, journalist Marie-Claude Lortie. A candidate is then eliminated by his or her peers until the ultimate head to head between the finalist and the chef. If the amateur beats the chef, the winner takes the jackpot accumulated by the group all through the show.
Reality, Cooking, Lifestyle, Food
Director

Producers

Marie-Élaine Nadeau
Marie-Christine Pouliot

Cast

Danny St-Pierre
Martin Juneau
More