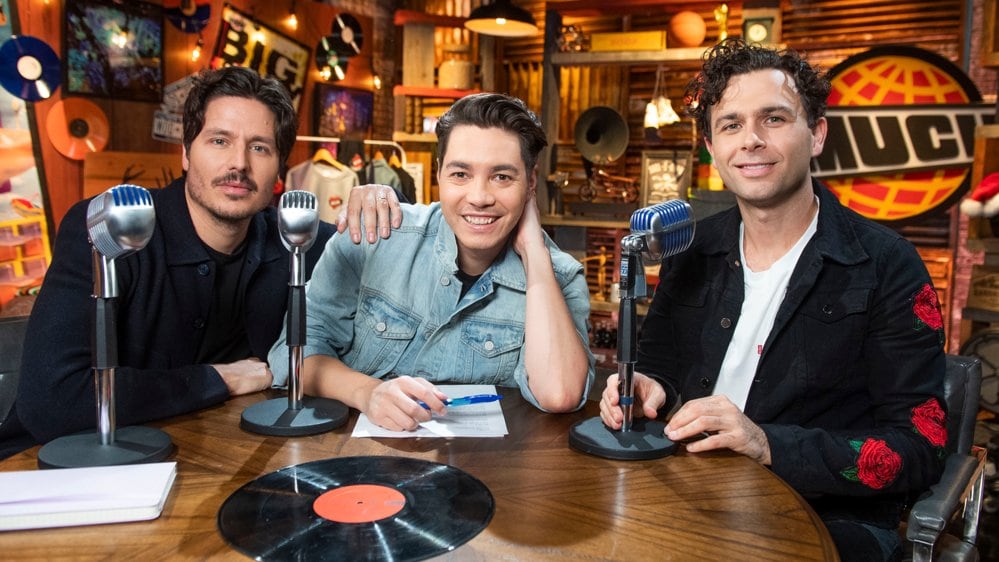 Much Studios Presents: Mike on Much in Conversation With...
Included with a subscription to:
Hosted by seasoned writer, director, and producer Mike Veerman, Max Kerman, lead singer of the four-time JUNO Award-winning rock band Arkells, and YouTuber and "pop culture aficionado" Shane Cunningham, each episode of MUCH STUDIOS PRESENTS: MIKE ON MUCH features long-form interviews, candid conversations, and comedic segments. Celebrity interviews featured in the eight episodes include Alessia Cara, Jared Keeso (LETTERKENNY), Jodie Whittaker (DOCTOR WHO), Leon Bridges, Lights, Nile Rodgers, Noel Gallagher, and Sting & Shaggy.
Talk Show, Music, Documentary, Reality
Maturity Rating
14+ Language, Mature Themes
QC: 13+ Langage vulgaire, Thèmes pour adultes
Cast

Mike Veerman
Max Kerman
Shane Cunningham
Alessia Cara
Jared Keeso
Jodie Whittaker
Leon Bridges
Lights
Nile Rodgers
Noel Gallagher
Sting
Shaggy
More