Nixon By Nixon: In His Own Words
Included with a subscription to:
From 1971 to 1973, Richard Nixon secretly recorded his private conversations in the White House. This revealing film chronicles the content of those tapes, which include Nixon's conversations on the war in Vietnam, the Pentagon Papers leak, his Supreme Court appointments, and more--while also exposing many of the 'blunt and candid' statements made by the President about women, people of color, Jews, and the media.
History, Documentary, Politics
Maturity Rating
14+ Language, Mature Themes
QC: 13+ Langage vulgaire, Thèmes pour adultes
Director

Cast

Executive Producers

Peter W. Kunhardt
Dylan McGee
More
Features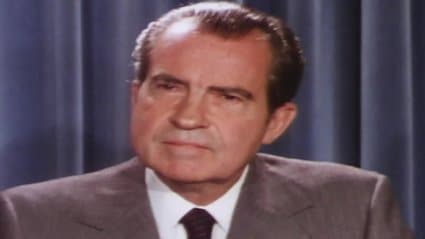 Nixon By Nixon: In His Own Words
Nixon By Nixon: In His Own Words
Declassified in the 90s, the Watergate tapes reveal a complex portrait of American President Richard Nixon, chronicled in this film.
1h 10m 4s