All Is True
Inclus avec un abonnement à :
The year is 1613, and Shakespeare is acknowledged as the greatest writer of the age. But disaster strikes when his renowned Globe Theatre burns to the ground. Devastated, Shakespeare returns to Stratford, where he must face a troubled past and a neglected family. Haunted by the death of his only son, Hamnet, he struggles to mend the broken relationship with his wife and daughters. In so doing, he is ruthlessly forced to examine his own failings as a husband and father.
Historique, Drame, Biographie
Langues
Anglais (Version originale)
Réalisateur

Producteurs

Kenneth Branagh
Ted Gagliano
Tamar Thomas
Laura Berwick
Becca Kovacik
Judy Hofflund
Matthew Jenkins

Acteurs

Kenneth Branagh
Judi Dench
Lydia Wilson
Hadley Fraser
Jack Colgrave Hirst
John Dagleish
Sean Foley
Ian McKellen
Gerard Horan
Sam Ellis
Kathryn Wilder
Matt Jessup

Scénaristes

Producteur exécutifs

Judy Hofflund
Matthew Jenkins
Plus
En vedette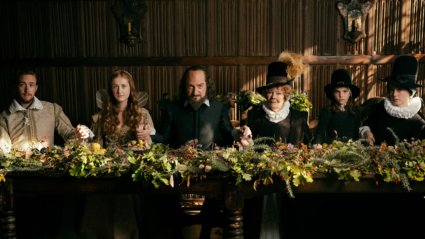 All Is True
A look at the final days in the life of renowned playwright William Shakespeare.
1h 40m 53s