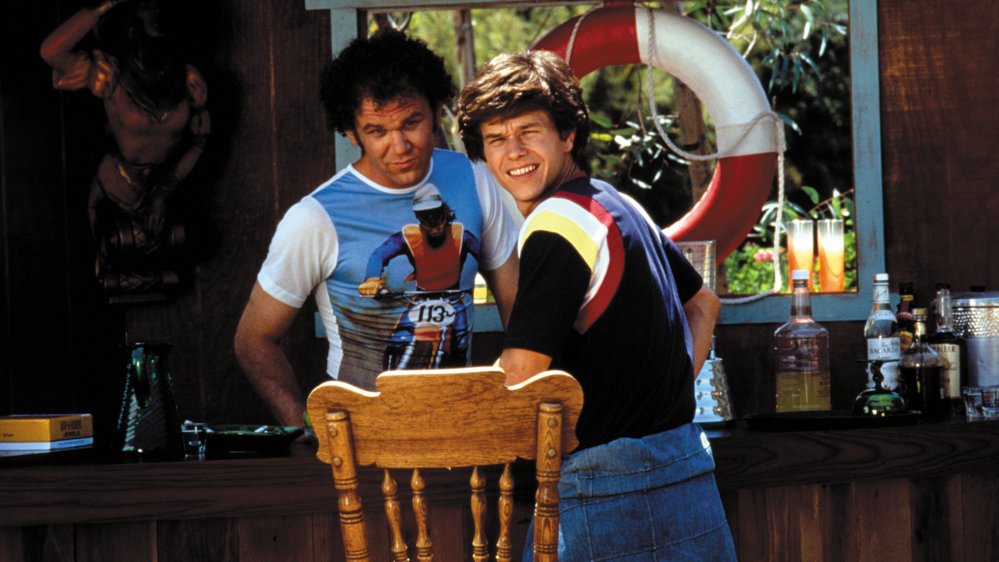 Boogie Nights
Inclus avec un abonnement à :
Toronto International Film Festival Official Selection, In the San Fernando Valley in 1977, teenage busboy Eddie Adams (Mark Wahlberg) gets discovered by porn director Jack Horner (Burt Reynolds), who transforms him into adult-film sensation Dirk Diggler. Brought into a supportive circle of friends, including fellow actors Amber Waves (Julianne Moore), Rollergirl (Heather Graham) and Reed Rothchild (John C. Reilly), Dirk fulfills all his ambitions, but a toxic combination of drugs and egotism threatens to take him back down.
Drame
Langues
Anglais (Version originale)
Cotes de maturité
18+ Violence, Language, Sex, Nudity, Mature Themes
QC: 16+ Violence, Langage vulgaire, Sexualité, Nudité, Thèmes pour adultes
Réalisateur

Acteurs

Mark Wahlberg
Julianne Moore
Burt Reynolds
John C. Reilly
Don Cheadle
Luis Guzmán
Nicole Ari Parker
Heather Graham
William H. Macy
Plus
En vedette
Boogie Nights
Eddie Adams special gift sends him on a meteoric rise through the ranks of pornography.
2h 35m 29s