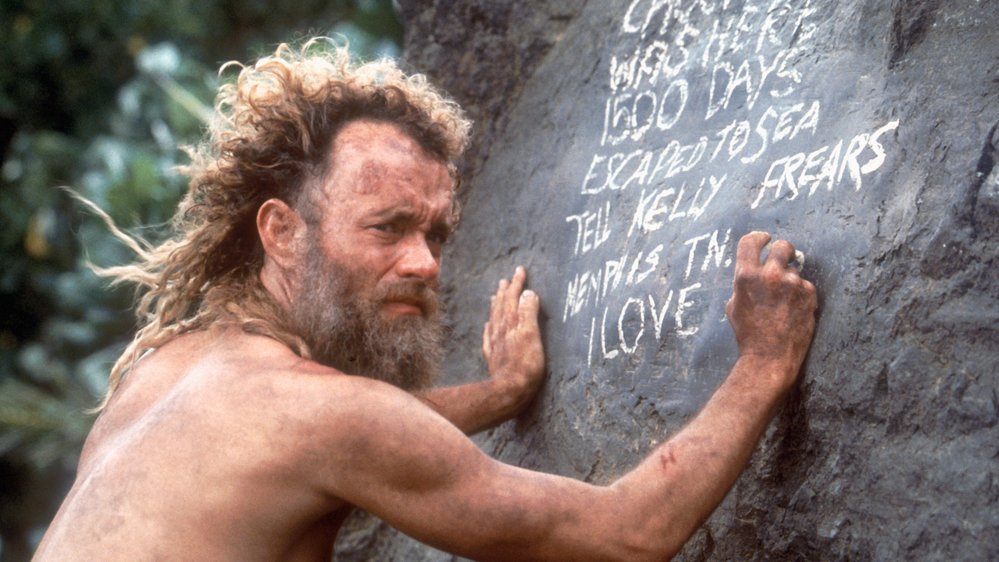 Cast Away
Inclus avec un abonnement à :
Obsessively punctual FedEx executive Chuck Noland (Tom Hanks) is en route to an assignment in Malaysia when his plane crashes over the Pacific Ocean during a storm. The sole survivor of the flight, Chuck washes ashore on a deserted island. When his efforts to sail away and contact help fail, Chuck learns how to survive on the island, where he remains for years, accompanied by only his handmade volleyball friend, Wilson. Will Chuck ever return to civilization and reunite with his loved ones?
Aventures, Drame
Langues
Anglais (Version originale)
Cotes de maturité
PG Language, Mature Themes
QC: 8+ Langage vulgaire, Thèmes pour adultes
Réalisateur

Acteurs

Tom Hanks
Helen Hunt
Paul Sanchez
Lari White
Leonid Citer
David Allen Brooks
Valentina Ananina
Dmitri S. Boudrine
Peter Von Berg
Nick Searcy
Plus
En vedette
Cast Away
A plane crash leaves a Fed-Ex worker stranded on an island, fighting for survival.
2h 23m 45s