Gremlins 2: The New Batch
Inclus avec un abonnement à :
The magical collectibles store that Gizmo calls home has just been destroyed, and the tiny monster finds his way into a newly erected skyscraper. Billy Peltzer (Zach Galligan) and his bride-to-be, Kate (Phoebe Cates), who have previously dealt with Gremlins run amok, discover that Gizmo and an impish legion of reptilian pals are inhabiting the downtown building. The couple tries to stop the creatures from escaping into New York City, but this new batch of beasts might be uncontrollable.
Comédie, Fantastique, Horreur
Langues
Anglais (Version originale)
Cotes de maturité
PG Violence, Language
QC: 8+ Violence, Langage vulgaire
Réalisateur

Acteurs

Zach Galligan
Phoebe Cates
John Glover
Robert Prosky
Robert Picardo
Christopher Lee
Haviland Morris
Dick Miller
Jackie Joseph
Don Stanton
Plus
En vedette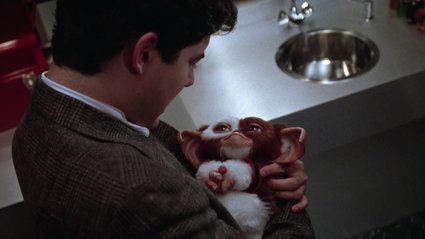 Gremlins 2: The New Batch
Gremlins 2: The New Batch
The Gremlins are back, and this time, they've taken control of a New York City media mogul's high-tech skyscraper.
1h 46m 22s